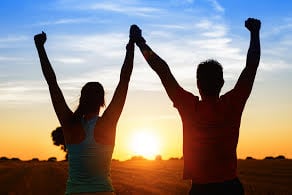 Enlightened brands seek a higher purpose and articulate a meaningful perspective that stands for something. A powerful brand purpose communicates how a company plans to change the world for the better. Articulating brand purpose goes beyond crafting inspiring words about functional benefits provided to consumers—it extends to include emotional and social benefits.
Consumers increasingly want brands to demonstrate a purpose (beyond making a profit) and prove a commitment to making the world a better place, but it requires more than a clever slogan; brands need to demonstrate their objectives and prove long-term commitment.
Customer-centric brands recognize that customers today want to identify and align with the company's purpose and values, as an expression and extension of their own. Key takeaways from a McKinsey study with B2B customers found they value the following attributes most in a company:
Cares about open, honest dialogue with its customers and society
Acts responsibility across its supply chain
Fits in well with my values and beliefs
It's About What You Do, Not What You Say
In the experience economy, customers increasingly demand and pay premiums for an experience beyond the mere consumption of a branded product or service (e.g. Starbucks). Brands must engage customers in ways that create a memorable event. The experience economy requires constant innovation as a key source of value—customers want to know they will get something of value that is consistent with their expectations and perceptions of the brand, but which is updated, upgraded, or has the capacity to surprise them in a relevant way.
WHY is the Key
According to TED speaker Simon Sinek's vision, people are not attracted by what companies do but WHY they do a specific product or service. Increasingly, people want to work for companies that share the same values they do. Sinek advocates strongly for this in his TED Talk, "Start with Why."
Brand Purpose is about connecting strategy with people and discovering incentives that transcend the mere selling of products and services, allowing customers to live an experience.
A purpose is a succinct statement that explains WHY an organization exists (beyond making a profit). It represents what the brand stands for, how it is different, and how people can expect it to engage—today and in the future. It serves long-term, supporting the growth of the business and the experiences created for both employees and customers.
Connecting with Millennials
Millennial customers—who now drive the majority of marketplace transactions—care more about whom they buy from and do business with than other generations do. They value authenticity and are purpose-driven; purpose must be intrinsic to the company. This is a powerful employee recruiting and retention tool and provides a company with a strong competitive advantage, far beyond the corporate website 'About Us' lingo.
Purpose-driven Brands See Significant, Measurable Results
Havas Media's 2015 Meaningful Brands report found a meaningful brand has a 46% higher "share of wallet" (how much a person spends on a particular product) than a low-scoring brand. In addition, the top 25 meaningful brands outperform the stock market by 133%. Furthermore, Millward Brown reported that The Stengel 50 (the world's 50 fastest growing purpose-driven companies) outperformed the Standard & Poors' 500 by 400% over the past decade.
Purpose can also play a powerful role by aligning employees and the organization around shared values. According to Gallup's, State of the American Workforce report, over 70% of American employees are not engaged at work, citing the root of the problem as employees are not emotionally connected to their companies.
Chobani Empowers Employees
Chobani, maker of America's #1 Greek Yogurt brand, has become a model of how a modern food company can have a positive and transformational impact on communities and supermarket aisles alike. Chobani's founding mission is to "provide better food to more people, rooted in the belief that access to delicious, nutritious, natural and affordable food is a right, not a privilege." Peter McGuinness, Chief Marketing and Brand Officer stated:
"Chobani has always been a different kind of company, putting people first—from our employees to our communities to our farmers and fans. We believe that when a company stands for something even bigger than its products, it has the ability to bring people together and be a positive force for good."
Chobani Founder, Hamdi Ulukaya, wanted to share the wealth that his employees helped grow since the company's inception. Last year Ulukaya gave 2,000 full-time employees a stock ownership worth approximately 10% of the company that they will receive once the company goes public or is sold. Forbes Magazine called it one of "the most selfless corporate acts of the year."
Mr. Ulukaya's decision was good business. Employees who are partners become even more dedicated to increasing their company's value. The future of Chobani and consequently, each individual's future, now lies in their own hands. Everyone has involvement, interest, and ownership, making working for Chobani all the more meaningful. Imagine how much more inspired, driven, and empowered employees now are to see Chobani succeed in the long run.