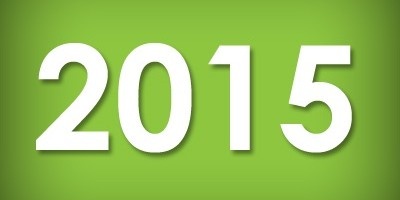 The start of a New Year incites new resolutions, and the advent of technology and innovation has marketers facing new challenges. As brands start planning for 2015, marketers will need to step up their games and keep ahead of brewing industry trends to gain a competitive edge. Below are four trends that transcend across both B2B and B2C marketing, and that should be considered as we head into the New Year.
Customization: Raised in the digital age, Millennials are accustomed to co-creating their experiences. Having already tailored how they watch television (Netflix), listen to music (Pandora, Spotify), and interact socially (Facebook, Twitter, LinkedIn), customization is big for Generation Y. Instead of brand names, they value the satisfaction and ease of making something unique and sharing it with their friends and family. Brands from Coca-Cola (with Share A Coke campaign), to Kraft (with MiO – liquid water enhancer), to Motorola (with Moto X – build your own phone) are succeeding at leveraging this trend.
Millennials like flexibility, variety, and spontaneity when it comes to product purchases and shopping. Brand managers will need to not only provide these custom experiences in every interaction (content, packaging, online shopping, social media etc.) but also ensure that the back-end (supply chain, logistics) can support this fast growing trend.
Mobile Technology: Mobile phones have completely transformed the marketing landscape in B2B and B2C industries. According to the CMO Council, about half of B2B vendors sell through mobile (including stores and applications), while 3 in 4 respondents planned to offer mobile commerce by the end of 2014. It's about time marketers caught on. Consumers use their mobile phones for everything from using apps, to watching videos, to scanning QR codes to get instant access to coupons, to checking their email. With wearable technology around the corner, mobile technology will only get bigger.
Consequently, mobile isn't just one of the most important channels for marketers to utilize, it is becoming the most important channel. Location technology has improved tremendously in the past year and has enabled companies to better target their audiences – so much so that consumers can be targeted on an individual basis. Some CPG brands like McCormick & Co. are leveraging beacon technology to engage directly with shoppers while they are inside a retail location. Thus, marketers need to get to the forefront of this trend to stay ahead of the competition.
Big Data: According to The CMO Survey, CMOs are expecting to increase their marketing analytics budget by 60%. For many marketers, this is a daunting prospect. Marketers are battling to determine where and how to start the journey of integrating Big Data into their marketing strategies and how to secure and demonstrate that critical ROI. New technologies, as well as rapidly proliferating channels and platforms, have created a massively complex environment. At the same time, the explosion in data and digital technologies has opened up an unprecedented array of insights into customer needs and behaviors. According to Forbes, McKinsey analysis of more than 250 engagements over five years has revealed that companies that put data at the center of their marketing and sales decisions improve their marketing return on investment (MROI) by 15 – 20 percent. That adds up to $150 – $200 billion of additional value based on global annual marketing spend of an estimated $1 trillion. Thus, brand managers will have to first define a big data strategy that works for their business needs, then implement its vast knowledge across all mediums.
Monetizing Social Media: According to reports by Gartner Inc, 41 percent of surveyed businesses indicate they save money by replacing traditional marketing tactics with digital practices, leaving more of their budget on the table to fund further online investments. As more money flows into social media, brands will be challenged to justify ROI for social media spend. Thus, social media plans will not only need to focus on generating the most number of eyeballs, it will also be about monetizing. As a result, both B2B and B2C companies need to create marketing plans that integrate social media not only to engage, but also to generate leads and ultimately drive sales.
While these trends are not necessarily new, the technology associated with these trends changes everyday, constantly creating new challenges and possibilities for marketers. To stay with the changing times, brands will need to make hard choices – what to invest in, and what to forgo – all while achieving their brand objectives.