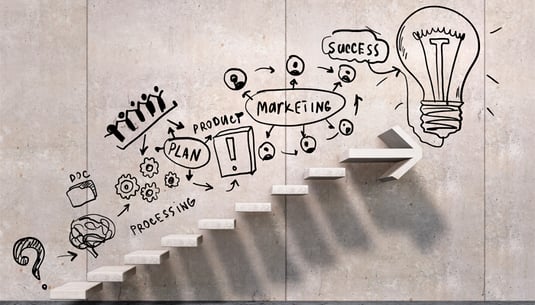 Your company's value proposition is made up of the complete set of offerings and experiences conveyed to customers during their communications with the organization, product, or brand. It is arguably the most important element of your overall marketing messaging.
Why Do Your Customers Buy From You?
What motivates customers to choose choose your products and services over the multitude of alternatives? What makes your brand better than the rest? A compelling value proposition tells your ideal prospects and customers why they should do business with you rather than your competitors—it makes the benefits of your products and services crystal clear in consumers' minds. Essentially, your value proposition should cover three elements:
The promise of what you'll deliver to your customers
The benefits that your customers will garner
Why they should choose you over your competition
When your value proposition is well planned out, it can focus the way an organization works around activity to best serve customers, remain relevant, and grow profits. In
How Two Fitness Brands Nailed Their Value Proposition,

our brand consultancy partners recommend
5 easy to help you maintain relevance.
Value propositions can be devised and put into action at multiple levels of an organization. Companies, business units, products and brands may each have their own individual value propositions, and there are several models that can be used to create a compelling value proposition. We have chosen to use The Value Proposition Builder from Greener Consulting which is comprised of six distinct aspects, and when followed closely will lead to a compelling value proposition.
Applying the techniques illustrated in this framework will result in result in focused actions to take to market.
Click on the Infographic for a larger view
Read the full article "Crafting a Compelling and Unique Value Proposition" for more details and real world examples.