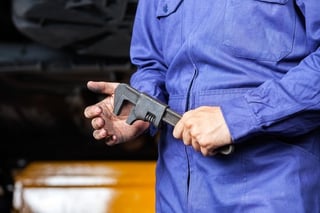 Brands represent a company's most valuable intangible assets. As such, critical decisions about brand portfolios must be made within a context of sound strategic considerations.
Simply stated, brand portfolio strategy is an approach to establishing (future) and managing (current) a portfolio of brands in a coordinated way so that they maximize returns and build equity in chosen markets. This helps brands create meaningful differentiation by eliminating meaningless brands, avoiding customer confusion, and reducing investment in overlapping product development and marketing efforts. Three key considerations of a comprehensive brand portfolio strategy include:
A well-defined strategic role for each brand within the portfolio—leader, challenger, revenue generator, equity builder
The scope of each brand relative to others in the portfolio—offers, geographies, customer types
Optimal relationships among the portfolio brands (i.e., brand architecture)—Is there a compelling reason to generate a new brand? Will existing brands enhance the new offering? Will the new offering enhance an existing brand?
Enhancing VF Corporation's Brand Portfolio
VF Corp. is an $12 billion international apparel and footwear company that includes well-known lifestyle brands such as Lee and Wrangler jeans, Vans, North Face outerwear, Nautica sportswear, and several blue-collar workwear brands.
VF recently announced plans to purchase family-owned Williamson-Dickie Manufacturing Co., adding Dickies workwear to its portfolio of brands. Along with leadership in rugged workwear apparel (Dickies, Workrite, Kodiak, Terra, and Walls), Dickies brings VF over 400 retail points-of-contact with customers driven primarily by need, rather than fashion.
VF plans to add Williamson-Dickie's workwear brands to its other rugged workwear brands, (Wrangler, RIGGS Workwear, Timberland PRO, Red Kap, Bulwark, and Horace Small), to become the global leader for blue-collar workwear. Dickies also serves rapidly growing trades, supplying hospitals, hospitality, chef wear, and painter uniforms, all professions with growing needs for appropriate uniforms.
With Donald Trump's "Make America Great Again" campaign (featuring Mike Rowe of "Dirty Jobs" fame), the timing is perfect for VF to make another play in the workwear business. Although the apparel business is struggling to maintain sales growth this year, the workwear segment is showing surprising strength.
Resistant to the whims of fashion or shifts in the economy, Dickies is considered an evergreen brand. Workmen and women are hard on clothing and will always have a need to replace items season after season, regardless of fashion trends.
A brand portfolio strategy is about managing a family of brands, their roles and their relationship with each other. Adding to a collection of brands necessitates a comprehensive assessment of the entire portfolio. VF Corp.'s approach aims to keep customers within their family of brands. Acquiring Williamson-Dickie, however, requires VF to evaluate Dickie's strengths (and limitations) and clearly define its strategic role and scope relative to existing brands within VF's portfolio.
The end goal of a brand portfolio strategy is to efficiently manage branded offerings to create greater value and uncover new opportunities for growth. To achieve this goal requires an ongoing effort to review and refine each brand's contribution and role in the overall portfolio. When well-conceived, developed, and clarified, the roles, scopes, and relationships among brands can help to optimize a portfolio to achieve business objectives in today's challenging business climate.