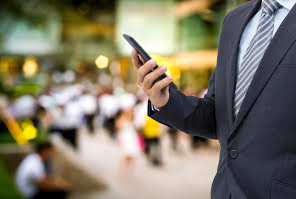 In essence, a brand is a promise delivered and based on a brand's promise consumers develop expectations for that brand. Customer experience is how well you deliver on those expectations. Designing and delivering experiences that deliver the promise are fundamental to creating customer value, and for today's brand leaders, the result is engaged customers that speak positively about the brand.
The Age of the Customer
Empowered consumers know more and expect more. Similar to B2C, where reviews and recommendations are important in the decision process, with easy access to product specs, peer reviews, and competitive intelligence, B2B customers are making 60% to 70% of buying decisions on their own. Exceptional customer experiences deliver on promises and exceed expectations.
B2B brands are entering a new age, with firms like CA Technologies, General Electric, and IBM paving the way. Digital advances are fueling B2B companies' growing interest and investments in customer experience. The buying journey is becoming more complex and nonlinear, and the traditional path to purchase—in which customers moved from discovery to consideration to evaluation to purchase—is all but obsolete. Business customers continuously evaluate the products, services and brand promises that surround them so companies need a new customer model for today's always-connected customers. General Electric CMO, Linda Boff, recently remarked: "GE is often the first brand —not just the first B2B brand —on platforms like Pinterest, Snapchat, and Vine."
Digital technologies are enabling B2B brands to offer the seamless, cross-channel interactions that business customers have come to expect as individual consumers (albeit much more complex in B2B). These technologies are necessary enablers of satisfying customer experiences, but they are not sufficient. As B2B purchasing continues to evolve, and buyers increasingly imitate the habits of consumers, B2B brands need to rethink their customer experience, particularly because evidence suggests few are delivering both growth and return on investment.
According to the Accenture survey, 2015 B2B Customer Experience, "B2B companies that consistently and significantly outperform their peers stand apart by having both strong strategies and execution capabilities." Yet, only 23% of B2B businesses globally are delivering experiences that customers truly value, and achieve higher-than-average revenue growth—roughly 13 percent.
B2B brands should be equipped to design and execute a transformative, digitally enabled customer experience, or not waste money investing in customer experience. Most customer experience initiatives present new ideas based on outdated business models. According to the survey, organizations that didn't get customer experience right reported an average revenue growth of -1 percent.
Building the Brand Experience, Inside and Out
Brands that want to stay ahead must strategically map out the touch points at every stage of the customer's journey, and identify the critical touch points where a compelling brand experience will create value for both the customer and the organization. Salesforce.com is more than a cloud computing company with technologies that benefit businesses. It is also a company aiming to make the world a better place. Salesforce.com supports nonprofits and higher-education customers and has donated more than $53 million in grants. Employees have donated more than a million hours of their time to charitable organizations, and customers know that by using Salesforce products, they too are contributing to making the world a better place, both locally and globally.
With sound strategies and solid execution abilities, B2B leaders show other companies how to grow revenues through customer experience excellence. Consider the following takeaways from the Accenture study:
Start at the end. Many B2B brands still believe that customer service is the final stage of the customer lifecycle. But service channels are becoming just as important as sales channels and must be considered from the outset, not as the finishing touch.
Deliver a seamless experience, regardless of channel. To generate meaningful ROI from customer experience investments, B2B companies must commit to delivering exceptional end-to-end experiences across multiple channels. Despite digital's impact on customers' behaviors, preferences, and expectations, traditional non-digital channels must be included in a seamless customer experience.
Over-Invest in digital capabilities. B2B brands that achieve the greatest return on their customer experience investments have doubled down on the capabilities of digital technology to impact customer experience delivery. These companies invest extensively in a technology-enabled customer experience. Digital experiences enhance physical experiences in powerful ways, and can't be made in isolation. Consider Best Buy Co., Inc. As eCommerce proliferated, many industry watchers considered the retailer's physical stores to be a liability. But Best Buy disagreed and invested in digital sales and service. It also positioned its stores as a platform for its "Geek Squad" service offerings. In doing so, it used its physical infrastructure as a natural—and profitable—extension of the online customer experience.
Arguably, the most forward-thinking brands–those that consciously and deliberately work at anticipating the future needs and create an experience that customers' value–will be the winners. Organizations able to skillfully manage the entire experience reap huge benefits: enhanced customer satisfaction, reduced churn, increased revenue, and greater employee satisfaction. Loyalty emerges when brands make their customers feel valued and appreciated, and has a strong effect on driving revenue.