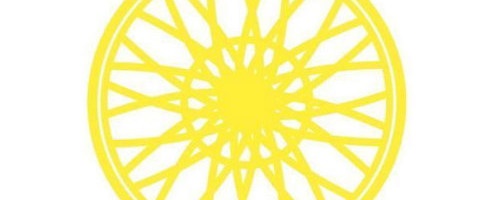 Do you remember pop singer Adele's hit song, "Rolling in the Deep?" It sold nearly six million copies in the U.S. alone and spent seven weeks at the top of the Billboard Hot 100. "Rolling In the Deep" has been nominated for Grammy Awards for Record of the Year and Song of the Year. The Wall Street Journal did research on what made the song so addictive and the answer was interesting – when Adele hits certain notes in the song, it signals the brain to release a rush of endorphins. Similarly, when a brand connects with a consumer in a deep, emotional way, it generates a certain "je ne sais quoi." That is, the same "feel good" emotion that keeps consumers going back for more – in other words, brand loyalists.
So the question is, what makes some brands sticky and others forgettable? It's all about how a brand creates that feeling of "I want more." Specifically, we took a look at SoulCycle – a company that has fostered exceptional brand loyalty in a short amount of time. SoulCycle opened its first studio in 2006 and has since evolved into one of the fastest-growing fitness sensations. By 2011 the company was acquired by Equinox. According to Forbes, the studio sees 8,000 riders every day. Since 2010, ridership has increased 58%, revenue has increased 60%, and profitability has increased 85%. What's more, this upward trajectory shows no signs of slowing down given SoulCycle's plan of having 50-60 studios by 2015.
Everyone from Katy Perry, to Andy Cohen, to Kelly Ripa is a SoulCyclist. Katy Perry was recently quoted as saying, "I try to hit the gym four times a week, and then on alternate days I'll do something more fun, like going for a hike or take a SoulCycle class." It doesn't get much better than a free celebrity endorsement. While SoulCycle is a unique spin on indoor cycling, it's clearly much more than that for its loyal customer base. It's a lifestyle, it's an addiction, and it's an integral part of their lives. So, what makes SoulCycle so special?
A unique product story – At its soul, SoulCycle is an intense workout on a stationery bike combined with motivational therapy in an energizing setting. In this way, SoulCycle transforms exercise from a chore into something to look forward to. An intrinsic value that customers are willing to pay a premium for – a 45 minutes class costs $30.
A dynamic, yet personal experience – To be an instructor at SoulCycle, you have to audition for the part and then go through eight to twelve weeks of training. Why all the fuss? Each instructor has to be dynamic and wear many hats – part DJ (instructors organize their own music arrangements), part fitness trainer (instructors create their own fitness routines), part spiritual guru (instructors provide food for the soul), and part cheerleader (instructors provide motivation). The overall SoulCycle experience varies by class, and each rider can pick an instructor that best suits their preferences.
An immersive experience – Debora Warner, a personal trainer, described her experience at SoulCycle: "The vibe is great – from the candles, to the music, to the nice smelling towels. It's solid on all levels of service." Dim lighting, the scent of Jonathan Alder candles, and the custom music sets the ambience. Instructors go above and beyond by staying in touch with riders outside of class via social media and through helping them customize their workout routines.
In the end, brand loyalty is built from the inside out. It cannot be faked. When a consumer experiences a value proposition that connects with them in a deep, emotional way, it creates a lasting impression. This, in turn, creates a strong goodwill, which ideally results in revenue growth. SoulCycle broke out of the fitness industry rut by setting a strong foundation with a differentiated story. It also built an inside out culture by training its staff to provide a dynamic, yet personal customer experience, which keeps its most loyal customers coming back for more.