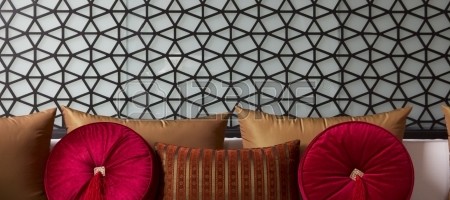 Reading a recent article in Fast Company magazine reminded me of what branding is all about, at its core. Great brands are not just about best-in-class products and performance – they're table stakes. Truly great brands recognize that having a powerful connection with their customers is vital and transcends the product.
West Elm, launched in 2002 by Williams-Sonoma, Inc. is a home furnishings leader known for furniture that is approachable, affordable and sustainably produced. When Brett took over, the modern-furniture store had never turned a profit and the company had recently closed stores however, four years later, West Elm is Williams-Sonoma's fastest growing brand. Brett managed to save the chain by redesigning and humanizing its products--and, just as important, the retail experience itself. He did this by bringing personality and soul into the business, "scaling local" and positioning West Elm to be known as the brand that does local better than anyone else in the country. He threw out traditional marketing tactics and realized that sometimes your best customers are ones who haven't bought a thing but may be talking about you through social (and offline) channels, creating advocates and generating profits.
A customer experience strategy helps to achieve higher customer satisfaction and starts with knowing what your customer needs and wants, which equates to their expectations. Customers want to deal with real people, not companies or brands, making employee engagement a key factor. Companies who place a strong emphasis on customer experience hire employees with an emotional commitment, who sincerely care about their work and their organization – not just the next paycheck or promotion. West Elm employees and salespeople were instructed to cultivate personal relationships with customers and look for ways to enrich interactions—act as community connectors — directing them to a nearby flower shop or recommending a great local tapas restaurant.
Brett's revival strategy succeeded in helping West Elm reinvent itself to increase its relevance and differentiation, while enriching the brand with a stronger personality - so critical (and difficult to pull off) in the category of home furnishings. He re-vamped the customer experience in deeply meaningful ways, making a "strategic bet" to take the company in a whole new direction.
Creating a unique customer experience is one of the best ways to achieve sustainable growth and companies that do this are rewarded. Engagement-Profit Chain, Forbes.com
West Elm is certainly in good company with the likes of Starbucks who has perked up its business and its brand by getting back to its original promise of bringing people together, getting much more in touch with the reason they're here - to help create connections. Zappos' higher purpose is to deliver happiness.
Leadership empowers employees to make any necessary choices to serve customers and, regardless of their position, call-center employees are given access to the same tools as managers to live and deliver "WOW" in every interaction with whether it is a customer, employee, or vendor. Using a "happy-to-grumpy" ratio, Wells Fargo discovered a strong link between high employee engagement scores and elevated employee productivity and customer satisfaction. Conversely, Borders Bookstores learned a hard lesson by ignoring the shifting needs and desires of customers and the essential need for meaningful customer relationships in today's business environment.
West Elm understands the importance of a customer-centric focus and is a brand with a very bright future. Clearly Jim Brett has won his bet.