By Mitch Duckler
Featured presenter of ANA Workshop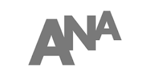 Brands are invaluable financial and strategic assets, yet many companies do not apply the same rigor and discipline to building and maintaining strong brands that they do to other aspects of their business. This workshop will help you build a portfolio of world-class brands that will differentiate your company and its products and services from those of your key competitors. Importantly, it is comprehensive in scope, beginning with the assessment and due diligence required to develop a brand strategy, and continuing through marketplace launch and ongoing execution.
The workshop will draw upon a variety of learning techniques including best practices, guiding principles, case studies, and practical exercises. Its interactive and engaging format will allow you to apply the principles being discussed to your own real-world situation. Upon completing the workshop, you will be in a position to develop your own comprehensive brand strategy or fine-tune and enhance the one you currently have in place...
For more on this workshop, please click here: ANA.net