Our partners have spent decades in brand management for world-class marketing organizations, like Coca Cola and Unilever, and in strategic development for high-performing management consulting firms. Our partners balance each other well. Some bring strong quantitative and analytic problem-solving skills, while others lead with more of a qualitative and creative problem-solving approach.
The core of our firm is made up of the two founding partners, Mitch Duckler and Michael Million, who worked together for over a decade at leading global management consulting firms focused on brand and business strategy. Additional "network" partners include those who have specific subject-matter expertise relative to brand and business strategy, and/or deep expertise in particular industry verticals.


---
Mitch Duckler is managing partner of FullSurge. He brings over 25 years of line management and strategy consulting experience in leading complex engagements and overseeing client relationships.
His areas of expertise include brand strategy, customer and consumer insights, and innovation. Prior to FullSurge, Mitch was a senior partner at Vivaldi Partners Group and a partner...
---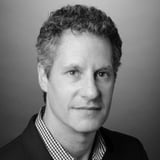 Michael has over 20 years of experience advising companies on customer, brand, and go-to-market strategies, as well as the communication and design systems driven by those strategies.
Michael's ability to solve a broad set of underlying business challenges comes from his extensive knowledge of insight methodologies, strong conceptual and strategic skills, knack for identifying what matters...
---

Judy has over 20 years of experience helping to position companies for marketplace success. Her thought leadership and insight have driven top- and bottom-line impact for clients like J. Crew, Angie's List, Outward Bound, Kaiser Permanente, and McKesson.
As a member of the senior leadership teams at multi-channel retailers and leading consulting firms, Judy gained...
---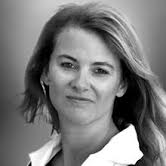 Based in London, Ruth Saunders brings almost 30 years of experience in marketing and brand strategy, helping clients develop, get board buy-in, and implement innovative marketing strategies that deliver tangible business growth. Her work includes ...
---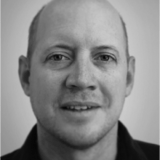 Todd Piper-Hauswirth is the founder and creative director of All-Good – a nimble, industry-leading design firm that is dedicated to combining art and strategic insights.
Throughout his 20 years in the industry, he has delivered fresh thinking that solves problems, shifts markets, and leads to long-term results. Todd's ability to tailor his design...