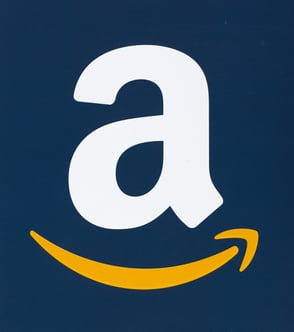 Amazon is setting a new benchmark in retail and competitors better watch out. The online shopping behemoth is now expanding its offering beyond retail to own every single instance of the customer experience.
The day before announcing its plans to acquire Whole Foods, Amazon introduced the Dash Wand—a $20 mini Alexa and scanner targeting grocery shoppers—intended to make meal planning and grocery shopping even more seamless. With the touch of a button, you can ask Alexa to search for grocery items and add them to your shopping cart.
Ask for Kale, and Ye Shall Receive
Although Amazon has expanded its online grocery business, AmazonFresh, in the last few years, it hasn't quite mastered online groceries the same way it's mastered books and media. Whole Foods is the market leader in the natural and organic foods category. Maintaining the Whole Foods brand enables Amazon to leverage a loyal affluent customer base and mitigate any risk of losing customers as the two companies merge.
With Whole Foods, customers holding an Amazon Prime membership could get deals on Whole Foods produce, and choose to have the fresh veggies and organic fruits delivered to right to their doorstep. This deal is a clear signal that Amazon intends to dive deeper into the grocery sector—it's a $14 billion bet on the future of groceries.
Ensuring a True Omnichannel Experience
According to Forrester, customer experience includes "every interaction, or touch point, your customer has with your brand. It not only includes the what's (the interactions) but also the how's (perceptions, feelings) the customer experiences."
The uniting of Amazon and Whole Foods evokes visions of shopping—and customer experience—that far exceed groceries. It's proof that brick-and-mortar isn't dead; rather it's growing. The retail brands that have been struggling are disappearing because no one has loved them in a long time.
It's obvious there is an increasing importance of a robust omnichannel strategy and brands must have a very clear digital strategy to survive. Amazon's newest move positions the brand to thrive and is designed to beat competitors to the punch. The deal underlines Amazon's approach to growing its brand across online and offline channels. The partnership is also an opportunity to maximize Whole Food's sizeable market share and enable it to transform into the digital future.
Bad News for Store Cashiers
Self-checkout kiosks have done little to alleviate the many pain-points of physical grocery stores. If Amazon successfully acquires Whole Foods, expect that Whole Foods will bring the same technology as its experimental Amazon Go store, which eliminated the checkout line.
At Amazon Go in Seattle, customers add items to their carts, and a combination of technology including sensors, artificial intelligence, and computer vision can detect what they are purchasing. Whole Foods will likely evolve into the checkout-free Amazon Go model. Think about the Dash Wand and Alexa tied to your Whole Foods account. Whole Foods' customer experience and retail reach means Amazon can now integrate their technology into physical retail.
Amazon and Walmart will no longer be defined as e-commerce or brick and mortar retailers. They will need to be both and, at the same time, offer customers a seamless experience. If Amazon can impact in-store shopping like it did online retail, traditional grocery brands will have no choice but to innovate or die.
The entire industry will have to undergo significant changes to compete with the retail giant. The stakes have been raised—this will be an enormous task for retailers. As it shows no signs of slowing, and as we shift into a screenless society, retail brands will have to transform their offering to meet shoppers' evolving demands