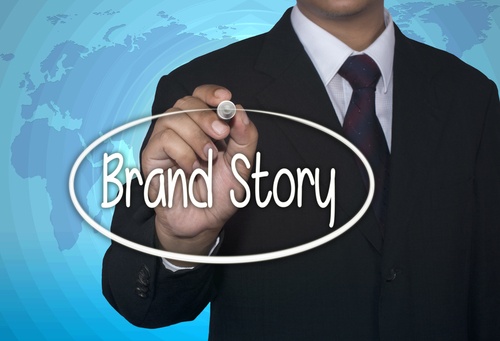 Storytelling has always been relevant to brand managers and marketers. Traditional media—print, television, Internet, and outdoor ads—is designed for the different mediums and customized for brand audiences. And, as the world evolved and technology became part of our day-to-day lives, brands have been able to share their stories with more and more people.
Now, consumers are looking for real-life, relevant experiences and, as a result, the one-way communication trend (i.e., broadcasting your story to audiences) is losing ground to a fully immersive, three-dimensional approach. The question is no longer "What is your brand saying?" Rather, it's "What is your brand doing?"
Boost brand engagement by driving customer experience
A compelling story has the power and emotion to start the conversation around a brand and power enough curiosity to get people to choose it over another, regardless of price. In fact, Forrester reported that "77% of consumers have chosen, recommended, or paid more for a brand that provides a personalized service or experience."
Experiential isn't just a chance to tell a story. Allowing consumers to physically experience a brand, make a meaningful emotional connection, and share the experience across their network of influence, is a chance to create a story. It enables us to establish an environment where we can immerse our most important audiences in a multi-dimensional brand experience, one that has real meaning.
Great brand experiences turn the story over to the audience and let them put their own unique stamp on it. In turn, we can share their story-making through our channels. Capital's "Monster Mashup" with Vodafone and REI's "OptOutside" brand story for Black Friday are narratives that were driven by the brands' authenticity and purpose and gave consumers ownership of the story as they spread it through their circles like wildfire, adding their unique spin.
Providing 'priceless' experiences for consumers
Since 1997, in 125 countries, 53 languages, and through various iterations, audiences have been continuously reminded that "There are some things that money can't buy, but for everything else there's Mastercard." But as audiences evolved, Mastercard knew it needed to re-engineer its marketing efforts. Instead of "observing and celebrating priceless moments," Mastercard needed to shift to creating experiences for its audience.
Research shows that consumers value experiences more than material possessions, and that shared experiences connect us deeper to others. As a result, brands are having to put more effort into engaging people on a deeper level to foster long-term loyalty. Face-to-face interactions build trust and enable story-makers to spread a brand's story. It's no longer marketing messages, delivered to audiences through a channel; it's person-to-person interactions that make people feel included.
For Mastercard, it wasn't enough to tell stories about priceless experiences. By focusing on consumers' passions, building experiential platforms, and creating products/technologies that change lives for the better, the aim was to help consumers create their own experiences. The brand was repositioned from being transactional as "The best way to pay" to more experiential "Connecting people to priceless possibilities."
Mastercard has evolved its "Priceless" website beyond being an advertising platform, and towards more of an experiential one, with the goal of surprising and delighting customers. When people use their cards, they are automatically entered into a drawing to win enticements, such as meeting a favorite film star or musician.
Mastercard built an experiential marketing campaign around the 2015 Rugby World Cup Finals. Instead of inviting fans to an event, they met fans in their everyday lives—waiting in the stations of the London Tube—asking them to sing their team's anthem, and then surprising them with tickets to matches. They were able to gain traction for their brand through an experiential campaign without hosting an event. At Advertising Week New York 2017, Mastercard unveiled a virtual reality e-commerce experience with Swarovski. Using a VR headset, consumers could see what Swarovski chandeliers looked like in various living areas, and if they decide to purchase one, could do so directly through the headset using Mastercard's digital wallet service, Masterpass.
Today's brand experience is about a more personal, living experience that's based on everything the brand knows about each customer because, if you're not delivering personalized, relevant experiences, you're not even part of the consideration process.