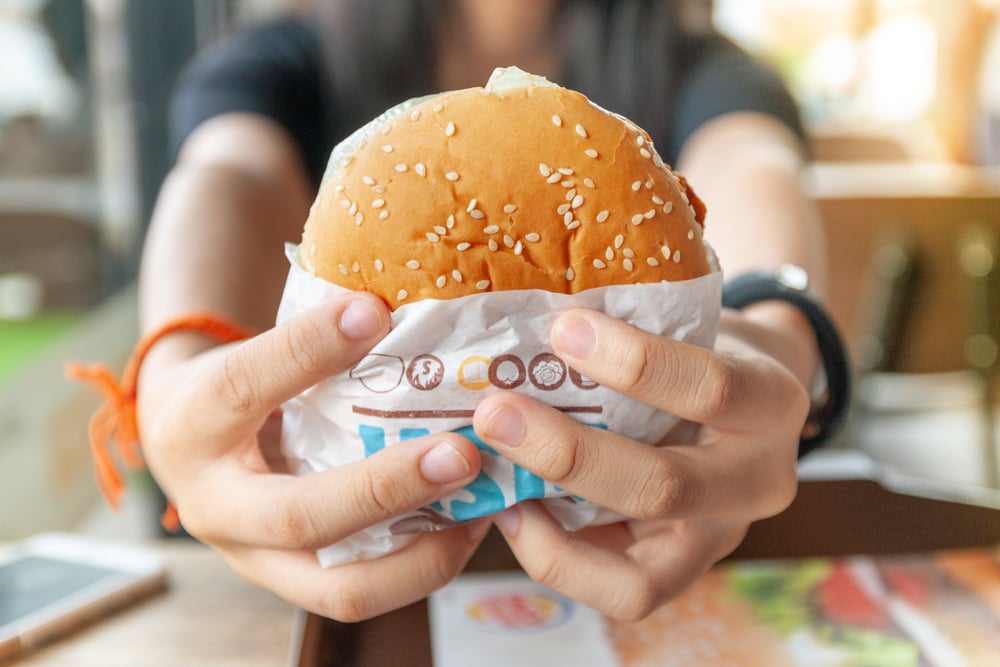 Burger King has been in the news a lot lately. The fast food brand is back in the headlines with the launch of its new $400 million "Reclaim the Flame" plan that touches on modernized branding, simplified operations, premium menus, advertising, and building refreshes/remodels.
Burger King is refreshing and modernizing its brand, adding relevance to historical brand anchors like "Flame Grilling" and "Have it Your Way." Simultaneously it is introducing new brand elements to empower the consumer and broaden its attraction for a younger and more diverse base of Guests, putting them at the forefront of everything the brand does.
Burger King's Previous Attempts at Rebranding
This isn't the first time that Burger King has attempted to rebrand itself. In fact, the fast food chain has tried to reinvent itself many times over the years. In the early 2000s, Burger King underwent a massive brand makeover in an attempt to appeal to a more "upscale" crowd.
The chain did away with its iconic red and yellow colors in favor of black and white. It also ditched its longtime mascot, The Burger King, in favor of a more regal-looking king character. While this rebranding effort may have helped Burger King's bottom line in the short term, it ultimately failed to resonate with customers and was abandoned within a few years.
In recent years, Burger King has taken a more tongue-in-cheek approach to marketing with campaigns like "Whopper Virgins" and "Proud Whopper." While these campaigns may have helped generate some buzz around the brand, they failed to boost sales or change people's perceptions of Burger King as a whole.
The New "Reclaim the Flame" Plan
Burger King's latest rebranding effort, "Reclaim the Flame," is a bit different from its previous attempts. For one, it's less about changing the way people perceive Burger King and more about reminding them of what they liked about the brand in the first place. The focus is on modernizing the brand while staying true to its roots.
One notable change under the "Reclaim the Flame" plan is the roll-out of new advertising campaigns. Burger King has unveiled its new brand positioning with the tagline "You Rule" as part of the Reclaim the Flame plan. The campaign includes a one-minute You Rule TV spot, which recenters the brand with a new take on the classic "Have it Your Way" jingle from the 1970s—a key element of the brand's identity.
The messaging aims to celebrate guests' individuality and everyday wins. These campaigns focus on showcasing Burger King's flame-grilling process and highlighting the fact that customers can have their burgers "their way."
Tom Curtis, Burger King North America president, said: "The campaign embodies our purpose, embraces individuality and elevates Have It Your Way— something our brand has always been known for—beyond pure product customization."
Finally, Burger King is also updating its restaurants to make them more inviting and comfortable for customers. The chain is adding more seating, updating its bathrooms, and making other changes to improve the overall dining experience.
Can Burger King Really Reposition Itself?
The Reclaim the Flame plan is designed with targeted initiatives aimed at working together to improve all the fundamental aspects of brand perception and the Guest experience with:
High-quality menu offerings at everyday value

Engaging and relevant advertising

High-quality modernization of restaurants

An all-around improved service and execution
The new brand positioning aims to amplify Have It Your Way and celebrate Guests as the Royalty they uniquely are.
The changes being made under the "Reclaim the Flame" plan are significant, but it remains to be seen whether they'll be enough to elevate the brand's perception in the market, win customers, and boost sales. Only time will tell if Burger King can really reposition itself as a relevant and modern fast food brand.
Considering a Rebrand to Accelerate Business Growth?
Great brands understand that ensuring a successful rebrand requires clear communication at every touch point, in a unique and meaningful way, and in their authentic brand voice.
From proper brand positioning to effective brand extensions, to robust brand architecture, our brand consultants have decades of experience zeroing-in on the issues that matter most to your business. Contact us to help you build a brand the world can't live without.