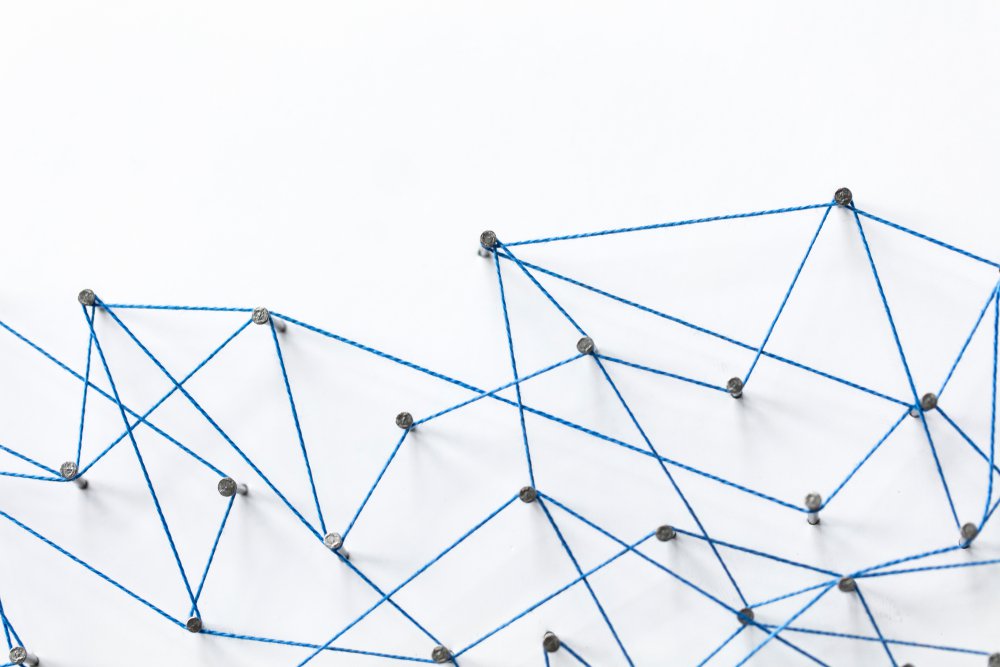 Brand and marketing professionals are constantly looking for ways to bring clarity to their product and service offerings. The best way to start is by creating a well-designed brand architecture framework to help you organize your offerings, clearly communicate your brand's identity, and make it easier for customers to understand your product line(s).
In this post, we'll discuss what brand architecture is and how you can create one that works for your business. We'll also examine some of the benefits of having a clear brand structure in place.
What is brand architecture, and why is it essential to have a clear, well-defined architecture?
Brand architecture is the organizational structure or framework of a business. It helps organizations map and understand the relationships between their products and services. A well-designed brand architecture can bring clarity to an organization's offerings, make it easier for customers to understand the product line, and improve communication internally.
There are many benefits to having a clear brand architecture in place. Perhaps most importantly, it can help you avoid confusion among your customers by clearly defining the relationships between your products and services. Additionally, a well-organized brand can help you more effectively communicate your identity to both customers and employees. Finally, a robust brand architecture can make introducing new products or services easier without disrupting your existing branding strategy.
What are the different brand architecture frameworks?
The Branded House
The branded house model takes a holistic approach to branding. In this model, all products and services share a common brand identity with the master brand, also referred to as the "parent" brand. This structure can help create a feeling of cohesiveness and unity among your offerings. Additionally, the branded house model can make introducing new products or services more straightforward, as they will automatically be associated with your existing brand. However, this approach can make it more difficult for customers to understand the differences between your various products and services.
Apple is an example of a branded house architecture. All its products (i.e., iPhone, iPad, Mac) share the same Apple logo and branding. This helps create a sense of unity among its product line.
The House of Brands
Each product or service has a distinct brand identity in the house of brands framework. This can help customers understand the differences between your offerings and make it easier to choose the right product for their needs. This framework works well for businesses with an extensive portfolio of products or services, allowing customers to easily identify and purchase the specific items they're looking for.
However, this model can also create confusion if not managed properly, as customers may have trouble understanding how the various products and services fit together. This approach can also make it more difficult and expensive to build customer awareness for each brand.
Procter & Gamble is an example of a house of brands architecture—it owns a portfolio of over 300 brands, each with its own unique identity. This includes well-known brands such as Olay, Pampers, Tide, Bounty, and Gillette. PepsiCo is another example with a portfolio that includes Pepsi, Lays, Quaker Oats, Gatorade, Aquafina, Tropicana, and more.
Hybrid Brand Architecture
The hybrid framework is a mix of the branded house and house of brands architecture. In this model, some products and services share a common brand identity, while others are given their own distinct brands. This approach can help create a balance between unity and differentiation among offerings.
Many brands utilizing the hybrid architecture are endorsed brands—some products and services are given their own distinct brands, while others carry the endorsement of the parent brand. This can help create a sense of hierarchy among your offerings, with the endorsed products and services carrying more weight than those branded with the parent company's name.
Marriott is one of the most well-recognized endorser brands in the world. Some of the Marriott sub-brands have "Marriott" in the name (e.g., Residence Inn Marriott, Courtyard Marriott, Springhill Suites Marriott, and Fairfield Inn & Suites Marriott). While they endorse many of their brands, they also have a portfolio of brands considered giants in and of themselves. Westin Hotels & Resorts, St. Regis Hotels & Suites, Aloft Hotels, The Ritz Carlton, and W Hotels are sub-brands of Marriott Hotels & Resorts.

How do you develop a brand architecture that works for your business?
Creating a brand architecture is a complex process. There's no one-size-fits-all answer to this question, as the best way to create a brand architecture will vary depending on the needs of your business. However, there are a few general steps you can take to increase your chances of success:
Define your business goals: Consider what you want to achieve with your brand architecture. Do you want to create a sense of unity among your products and services? Differentiate your offerings? Or something else entirely?
Audit your existing architecture: Take a close look at how your products and services are currently branded. Understand how each of your brands contributes to the overall success of the company as a whole.
Establish your relationship hierarchy: Decide whether you want to give each of the elements in your brand family their own distinct identity or whether you want them all to link together cohesively.
Research your competitors' architectures: See how other businesses in your industry are approaching their brand architecture. What can you learn from their approach?
Establish a consistent look, feel, and tone across all channels: Ensure consumers know what to expect from your brands. Create messaging that resonates with customers and promotes brand awareness.
Work with a brand consultancy: A brand strategy consultant can help you develop a brand architecture that meets your specific needs.
No brand is too small to benefit from brand architecture. It is a road map for your brand's identity, development, and design and increases flexibility for future product or service expansion. From a messaging and communications standpoint, an organized brand architecture helps you reach your target market for each product or service you offer. The ability to uniquely pair your products with the right target audiences through branding is key in positioning your organization for future growth.



As a brand architecture firm, we are relentlessly committed to helping clients build strong brands the world cannot live without. Our consultants' extensive expertise covers all aspects of brand architecture strategy. Contact us to learn how we can help grow your brand!