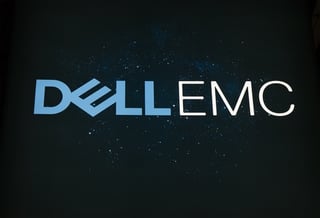 Although mergers and acquisitions are most often viewed from a financial perspective, the keys to success often rely on less tangible factors than the bottom line. Because brand conveys the reason a business exists and how it intends to have an impact, it plays a pivotal role in uniting the merged entity and maximizing its value. A solid, well-defined brand architecture strategy can greatly improve the odds a company will be able to keep the brand top of mind during the deal, value an acquisition appropriately, and have an effective plan in place to leverage the new brand assets.
Lacking a clear brand architecture strategy limits individual brands' ability to transfer equity to other brands (in many cases, this desire to transfer brand equity was the company's primary motivation for making the acquisition). Brand strategy consulting professionals agree that defining a formal brand portfolio strategy and architecture helps manage valuable brand assets more strategically, and to better align them with its broader business intent and strategic direction.
Brand Architecture—What It Is and What It Does
Brand architecture strategy is an important foundation for successful brand management that considers both very strategic and very tactical elements, including:
Determining whether any product, service, or entity should be branded
Dictating the kind of brand a product, service, or entity should assume (relationship to the master brand—sub-brand, endorsed brand, individual product brands)
Providing rules and guidance for a visual identity system and naming and managing acquired equities
Brand architecture showcases the optimal relationship among brands in a portfolio, or how each brand should be related to the parent brand (if at all). Offerings are clearly organized and simplify customers' perceptions. There is consistent execution and application of nomenclature and visual identity systems for each brand.
Dell's Transformation into Dell Technologies
In October 2015, Dell Inc. and EMC Corporation announced the largest technology merger in history. The combined company, along with its portfolio of brands (Pivotal, RSA, SecureWorks, Virtustream and VMware), created the world's largest privately-controlled technology company—Dell Technologies.
With complementary product portfolios and customer bases, the combined company made it a leading end-to-end provider. A momentous event for both companies, the right brand strategy was essential for success—one that would preserve and grow the brands' equities while signaling change and reinforcing a commitment to innovation.
Although consumers were familiar with Dell, it was not the same Dell. Increasing awareness of Dell Technologies became one of the company's biggest challenges. Overall, buyers were different with different needs, but with seven brands serving different audiences, there was some overlap (e.g., security or cloud).
The brand equity in the Dell PC was integral in mapping the brand architecture across the tech giant's corporate structure. It successfully unified the parent company Dell Technologies, consumer/client products and solutions sub-brand, Dell, and enterprise business sub-brand, Dell EMC (servers, networking, storage, converged infrastructure, etc.), while also giving them distinct identities. The new brand architecture enables the company to strategically leverage the power of each sub-brand to reach different targets with compelling, differentiated offers and relevant benefits.
Dell Technologies has its own logo and clearly defined visual personality, which is an important part of the new brand architecture and visual identity. Built on the heritage of Dell, the visual identity showcases their family of industry-leading brands, illustrating the individual strengths and shared commitments.
Celebrating One Year of Success
Earlier this month, one year after the historic merger, Dell Technologies announced that GE signed a multi-year commitment to support GE's ongoing digital transformation efforts. The deal is one of the largest non-government contracts in Dell Technologies, Dell, or EMC history. Gartner analyst, Andrew Butler, commented, "I think that a year in they have done the best job of creating the impression of a single unified entity that anyone could have expected. But, obviously, there is still much work to be done."