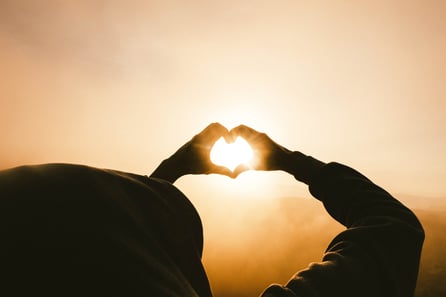 In times of crisis, the best brands and organizations aggressively pursue new and innovative ideas and solutions. It is an opportunity for brands to put their best foot forward, practice their highest values, and communicate with consumers in an honest and ethical way that instills trust and credibility.
During a crisis, it's imperative to reassure your audiences that you're aware of the situation, monitor for updates, and communicate any action you would like them to take. Brand leaders and marketers must table their own viewpoints and put themselves in customers' shoes. How do they feel? What help might they need (functional or emotional)? And how do they expect the brand to respond? Of course, your actions need to back-up and support that sentiment.
It's always best to reiterate that your first priority is your customers' safety and well-being and that of their family. It is not a 'marketing opportunity' to capitalize on, and our brand consulting firm advocates brands do not opportunistically link themselves to a health scare.
What Can You Do for the World?
The economic fallout from COVID-19 is affecting brands large and small. But some companies are confronting this confusing time within the context of corporate social responsibility, extending help to employees, vulnerable populations, consumers, and fellow organizations in need. Consequently, it's a time when doing good could potentially both protect and benefit your brand's reputation.
We've come across numerous inspiring examples of brands, global and local, striving to repurpose, adapt, and change what they make or do to be of greater use to society in these trying times. Here are just a few:
Luxury goods conglomerate LVMH, whose luxury brands include Christian Dior and Givenchy, announced that its perfume and cosmetics production facilities will switch to making hand sanitizer, to be distributed free to French authorities and health organizations.
Pernod Ricard's Swedish vodka brand Absolut offered to supply Swedish authorities with high-proof neutral alcohol for use in hand sanitizer.
Amazon announced that it is hiring an extra 100,000 employees in the US to cope with unprecedented demand for deliveries. It will also raise hourly pay by $2.00.
Italian apparel brand Moncler put €10m ($10.6M) into supporting the construction of a hospital in Milan with 400 intensive care units.
SmileDirectClub, a direct-to-consumer medtech platform for teeth straightening, opened its manufacturing facility to partner with medical supply companies and health organizations to increase the production of medical supplies necessary to combat the COVID-19 pandemic.
Kraft Heinz Co. says it will donate $12 million in cash and food globally to help address the Coronavirus pandemic.
As companies and schools move to online work, Microsoft, Google, and Zoom are trying to keep up with the demand for free work-from-home software. Ebook and audiobook platform Scribd is making all of its content free for the next 30 days.
In Seattle, the technology center transformed into a ghost-town by the coronavirus, regional bank WaFd announced a small business "lifeline" program that includes lines of credit for up to $200,000 interest-free for 90 days for businesses.
REI and Patagonia (long known for excellent customer relations), have temporarily closed their retail stores but are continuing to serve customers online and said their store employees would continue to be paid during the shutdowns.
General Motors is lending its auto factories to help Ventec Life Systems rapidly scale up production of their critically important ventilators and respiratory products. In a massive manufacturing undertaking similar to the efforts during World War II, Ford and Tesla will make ventilators and other metal products.
When confronting something like COVID-19, the response to people's feelings is critical. People's reaction to a crisis is going to vary by their basic attitude to life. To do so effectively, it's crucial to align your brand's response with its existing positioning and core values, or it will seem inauthentic and insincere. Ultimately, it's about how your brand can further its relevance in a time of need and defuse any potential concerns about your business.