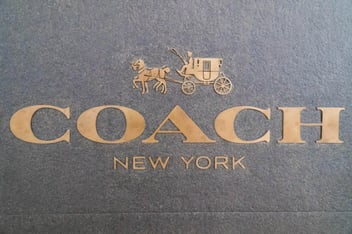 More and more, lifestyle branding is the Holy Grail for many brands. The strategy of moving beyond product and services to own a larger share of customers' minds—and wallets— is proving to be an excellent defense against the markets' volatility and consumers' changing needs. But staying ahead of our many changing needs is not easy, and the strategies brands are adopting demand increasing amounts of foresight and originality.
Lifestyle brands have a keen understanding of their target market. They understand the types of experiences that consumers seek, as well as what motivates and inspires them. For these brands, loyalty runs deep, and they usually command automatic adoption of new products upon release. Consider top lifestyle brands like Apple, Tesla, and Nike. The value of these brands comes from their ability to emotionally connect with consumers and reflect aspects of their lifestyles.
When a consumer becomes loyal to these types of brands, it's because on some level they see who they are or even more powerful, who they want to be by using the products. Aspirational brands speak even more to this with their tendencies towards scarcity and exclusivity. Just as there's power behind catering towards a lifestyle that many can attain, catering to a lifestyle many desire but can't always have, can be equally as powerful.
Coach's Return to Luxury Status
In Lifestyle Brands: A Guide to Aspirational Marketing, the definition of a lifestyle brand is "a company that markets its products or services to embody the interests, attitudes, and opinions of a group or culture. Lifestyle brands seek to inspire, guide, and motivate people, with the goal of their products contributing to the definition of the consumer's way of life." The authors explore how some brands are adopted because of what they symbolize rather than for functional and emotional reasons and describe how brands with devoted ambassadors serve as status symbols, allowing fans to feel they belong to a special group.
Coach Inc., known for its contemporary handbags and accessories, is now setting its sights on becoming a lifestyle brand. Specifically, Coach aspires to be "the first New York-based house of modern luxury lifestyle brands, defined by authentic, distinctive products and fashion innovation."
Not long ago, Coach was the biggest story in retail riding last decade's handbag fascination. Coach expanded its assortment of mall-based stores and retail outlets. That strategy propelled company sales to $5.1 billion in 2013.
But there was cost: Coach became regarded as a brand for the masses attracted to gaudy handbags, rather than the maker of quality, elegant leather goods with a history going back to 1941. The focus on outlet stores and logos eroded Coach's upscale image. Subsequently, Michael Kors and Kate Spade jumped in to steal significant market share in a segment that Coach had enjoyed alone for many years. By 2015, annual sales had fallen by nearly $1 billion, and the brand's image was shattered.
In a move to raise its fashion credibility, Coach hired creative director Stuart Vevers, an alum of Louis Vuitton, who has won considerable praise from the fashion press for his designs. To foster exclusivity, Coach shut 100 of its North American doors—almost a quarter of its stores—to focus on its best stores in the best locations. Coach also drastically reduced its online outlet promotions, as difficult as it was to lose those sales and annoy customers who had grown accustomed to bargains. To further safeguard its high-end image, in 2015, it bought luxury footwear brand Stuart Weitzman.
Last month, Coach completed its acquisition of rival Kate Spade & Company to tap into a broader millennial-driven customer base and develop into a global, multi-channel lifestyle brand. The combination of Coach and Kate Spade aims to create a luxury lifestyle company with a multi-brand portfolio supported by expertise in handbag design, merchandising, retail operations, and supply chain efficiencies.
Coach is now spotlighting its New York heritage and the fact that it is an established brand that goes beyond handbags. Its transformation plan, including limiting discounts and distribution, and reinvention as a multi-brand company is in full swing. It may take time to restore consumers' perception of the Coach brand, but the company has regained some of its upscale credibility and laid a strong foundation for future success.