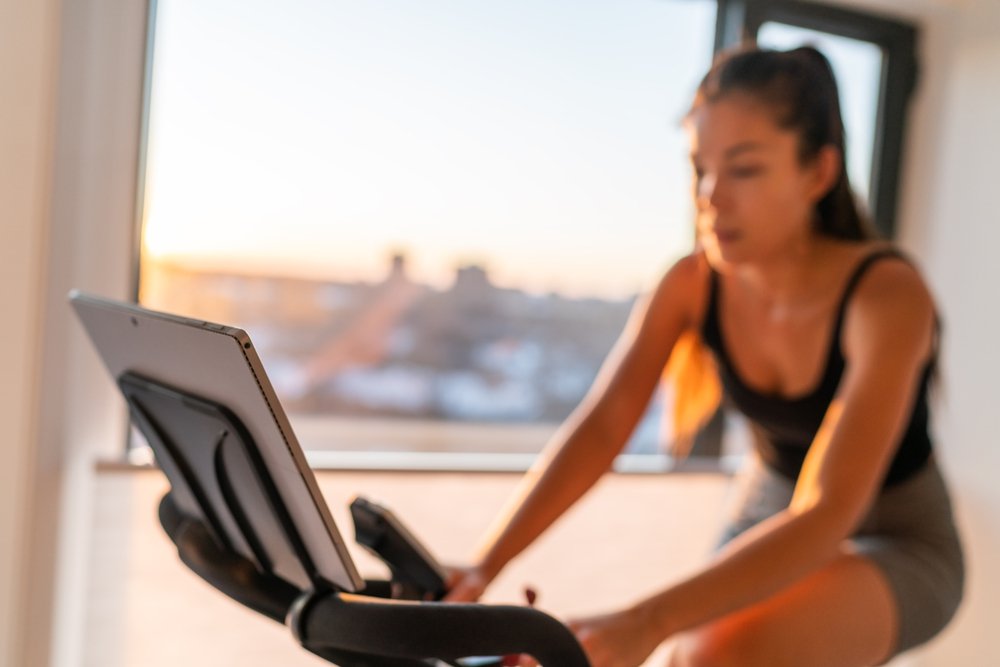 What is a customer value proposition exactly? There are lots of definitions, but our brand consultancy's managing partner, Mitch Duckler, defines value as "…the sum total of the offerings and experiences delivered to customers during their interactions with an organization, product, or brand. If well crafted, it can sharpen the way an organization works by focusing activity to serve customers profitably."
The Fitness Studio That Fostered a Community
Our 2014 post, SoulCycle is Spinning the Fitness Industry on its Head, featured a fitness company that garnered exceptional brand loyalty in a short period. SoulCycle opened its first studio in 2006 and has since evolved into one of the fastest-growing fitness sensations. By 2011 the company saw 8,000 riders every day.
In the past 10+ years, SoulCycle, in partnership with majority stakeholder Equinox Group, has grown to more than 80 studios in North America. With prices at the high end of the boutique fitness market (about $30 per class), SoulCycle is targeting a narrow segment of affluent fitness enthusiasts. Still, thus far, they've maintained relevance based on their unique proposition.
Everyone from Katy Perry to Kim Kardashian, to Lady Gaga swear by SoulCycle. Amy Schumer featured it in her comedy, "I Feel Pretty." It doesn't get much better than Hollywood influencers! Although SoulCycle is a unique spin on indoor cycling, it's clearly much more than that for its loyal customer base. It's a lifestyle, it's an obsession, and it's an integral part of their lives. So, what makes SoulCycle so unique?
SoulCycle's business model delivers a differentiated value proposition for customers by providing a unique consumer workout experience that inspires customer loyalty for its offerings. Soul Cycle's inspiring and fun brand personality helps target the VALS (Values and Lifestyle) "experiencers" segment, who are self-expressive, young, enthusiastic, and who value excitement. This segment is best targeted with the SoulCycle sign in every studio that reads, "athlete, legend, warrior, renegade, rock star, soul cycle." This message creates a motivating and energetic environment for consumers that allows for individual expression, which is how SoulCycle differentiates itself in the spinning market.
A New Fitness Category: Together but Alone
Although SoulCycle has remained a strong player in premium fitness in the U.S. fitness market, it isn't without its challengers. Comparable cycling studios, such as Flywheel, have grown in the last decade, as have cheaper alternatives such as CycleBar.
But a more significant threat comes from Peloton. It offers on-demand virtual cycling classes on an indoor at-home bike, which makes for a convenient alternative to a studio class. Peloton is genuinely unique because it combines the best of hardware, software, and content to create a one-of-a-kind fitness experience. It also targets an affluent demographic, with an initial price of $1,559 for a bike and an additional $39 monthly subscription fee for classes.
Peloton's value proposition to customers "bringing boutique fitness classes into your home, at your convenience." It's straightforward: "enable in-home access to immersive, high energy indoor cycling classes while saving customers time and money." Riders care about the apparent intensity of the workout, as well as the verbal motivation and music playlists. But for the most devoted users, spinning studios can be expensive and difficult to access.
Watch Out Peloton…
Last August, SoulCycle announced it will be introducing an at-home stationary bike and streaming content for the at-home market and currently is in advanced discussions to secure new funding from investors. The investment would help the fitness company expand a digital platform designed to compete against Peloton. SoulCycle is doing whatever it can to keep up with Peloton's flexible fitness offerings.
The future of fitness will be defined by access—the option to work out at home, go to the gym, or tune into an audio class—and won't be confined to an either-or decision between digital or in-person exercise. Although seemingly doing just fine against gym memberships and cheaper exercise bikes, Peloton certainly will need to keep pumping.