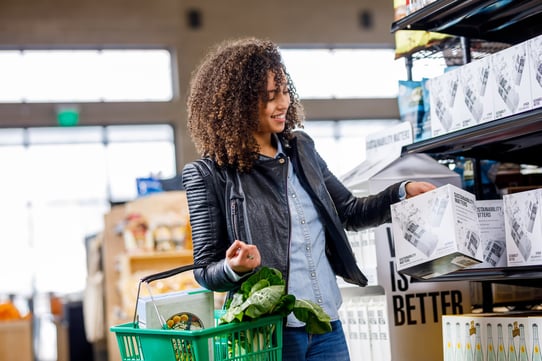 Consumers increasingly expect more from today's brands, and the implications of falling from the top spots in a category can be substantial. Beyond merely transacting, brands need to form an emotional connection with customers. Technological advances in general—and the internet and social media in particular—have made it easier than ever for brands to form meaningful relationships with customers.
The type of relationship fostered should be consistent with the essence of the brand, specifically, how brands interact with customers in person and online needs to reflect the brand positioning. Customers can easily detect disingenuous efforts on the part of companies when trying to develop a relationship that is inconsistent with how they view the brand. As such, these interactions need to be sensitive to common etiquette and social norms, as well as the essence and persona of the brand.
Do brands still matter in today's competitive landscape?
Research suggests that brands do still matter to consumers. Still, it is especially important to be a leading brand in any given category (i.e., holding either a #1 or #2 market share position in their respective categories).
To give perspective on the continued relevance of brands with today's consumers, financial services company, Jeffries, collaborated with Accenture and Barkley to complete a study that included an in-depth analysis of 52 Food & Beverage categories. Three key findings showed the continued power of brands:
Most leading brands are continuing to grow sales and gain market share.

The real challenge in today's market is being felt primarily by mid-tier brands (those with #4 or #5 market share positions) as well as many small, undifferentiated brands.
Consumer loyalty towards leading brands is high. Repurchase rates among leading brands was nearly 1.5x higher than repurchase rates for emerging brands. Consumers of leading brands are far more likely to stick with those brands versus consumers of emerging brands who tend to be more experimental.

Where leading brands have seen declining sales, the issue seems to be driven more by the category itself.

Among the ~40% of leading brands in the study that had declining sales, 71% competed in categories that were facing overall sales declines. In other words, the primary issue for leading brands that have struggled appears to be that consumers have largely moved away from their categories rather than the brand itself.
Stay true to the brand and be open and honest with customers
Here are five easy ways our brand consultancy partners recommend to help you maintain relevance:
Always listen to your customers. By merely listening to your customers, you can improve your brand. Routinely reach out through social media channels like LinkedIn and Twitter. These platforms help businesses respond to customers in the quickest way possible. Teach employees to communicate with customers effectively. Rather than waiting for customer services to arise, foster communication skills while onboarding new employees. Maintain a strict policy requiring timely employee follow-up to ensure customers' needs are met.
Remain true to your brand. Be honest when you say you offer products because you want to improve lives. Don't treat your business as just a means of making money. Operate with passion, and you will be rewarded.
Introduce brand ambassadors. Many successful brands have reputable brand ambassadors to represent their products and services worldwide. The results are numerous through consistent marketing efforts coupled with efficient brand ambassadors.
Highlight customer success. For any business, customer success serves as a crucial focal point. By ensuring customers get what they exactly need, they will reward your brand with valuable feedback and loyalty.
Stay in touch. Just like any relationship, regularly communicating with your customers is essential. You can do this through email reminders, social media channels, customer surveys, company newsletters, etc.
Customers expect great products or services from your brand. Continue to raise the bar on your products and services. Simply put, under-promise, and over-deliver. When you continually delight your customers, they reward you by coming back.