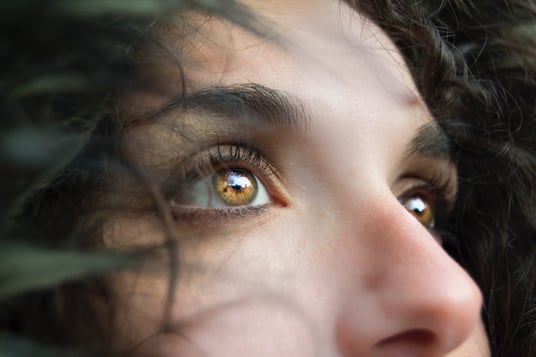 We now know that for many consumers, especially Millennials, the people behind the brand matter. Consumers want to know that the company they're buying products from has integrity. We're approaching the point where consumers want to know as much about the companies making the products as the products themselves. According to Chief Reputation Officer at Reputation Institute, Stephen Hahn-Griffiths, "Purpose is at the heart of why stakeholders love an enterprise. The corporate brand purpose underscores what defines and drives an enterprise – and captures why it exists."
What is Brand Purpose?
Purpose is the underlying essence that makes a brand relevant and necessary to its customers and informs every business decision. A brand must solve a problem or satisfy an unmet need. How successfully it does that, and how diligently it creates loyalty, affinity, and connects with its customers separates the winners from the losers. Dove, Patagonia, and The Body Shop are examples of brands that live their purpose. This enables them to occupy a meaningful place in their customers' minds and catapult their growth.
According to the Business Dictionary, a mission statement is "a written declaration of an organization's core purpose and focus that normally remains unchanged over time. Warby Parker's mission statement is, "To offer designer eyewear at a revolutionary price, while leading the way for socially conscious businesses." Whole Foods Market is dedicated to providing quality food options to their customers. Their mission is "To nourish people and the planet. We're a purpose-driven company that aims to set the standards of excellence for food retailers. Quality is a state of mind at Whole Foods Market."
These corporate brands stand for more than profits. They stand for causes that resonate with their target audiences, and because of that, they are powerful assets for the companies behind them.
Purpose Through Corporate Branding
Purpose-based branding means the company looks to its corporate brand to declare not only the promise it makes to customers through its products and services but to communicate the broader purpose it serves to all its stakeholders. So, it should be no surprise that one of the many benefits of a strong corporate brand—regardless of whether it's formally reflected in its positioning—is the ability to signal to customers and other external stakeholders what the company believes in. We will cover internal stakeholders in a subsequent post.
Benefits of a Clear Brand Purpose
As brand strategy consultants, we cannot stress enough that brand purpose is more than a flashy slogan or tagline. It's an inspiration that drives values, provides direction, and fuels energy from within. Purpose impacts the lives of customers, employees, and the community as a whole. Three key advantages of purposeful brands include:
Higher Profits. Brands with a clear purpose outperform the market by a ratio of 15:1. They enjoy a 400% increase in revenues, 700% higher job growth, and 1200% higher stock value.
Competitive Advantage. A clear brand purpose provides a competitive edge. Transformation is more straightforward because employees have something to aspire to. As a result, the organization remains agile and reacts quickly to market changes.
Attract and Retain Top Talent. Today's generation of workers values purpose more than profit. They pursue careers that give them a sense of importance. As a result, purpose-driven brands enjoy the benefit of hiring and retaining top talent. Why would a bright millennial graduate work at an insurance company when he/she can go to Google to help organize the world's information?
Consumers hold the key to identifying the 'right' purpose—one that balances the need to do good with commercial gain. After all, the two are not mutually exclusive. With all brands under the microscope for their impact, a unique opportunity arises for those prepared to consider purpose deeply, look to understand what it is consumers want and respond with a genuine, pragmatic approach.