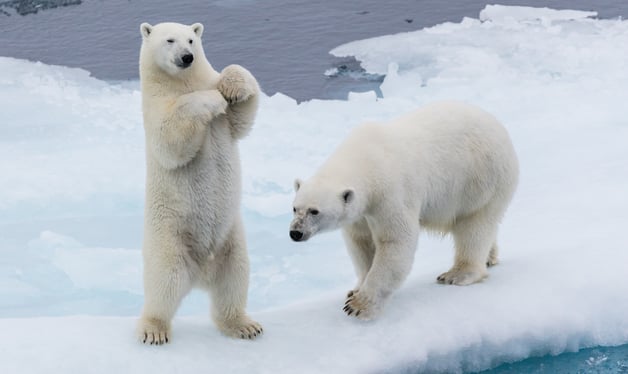 Most companies very successfully define their product brands—customers, employees, and other stakeholders know exactly what an iPhone is. However, organizations are often less precise when it comes to the corporate brand. What does the parent really stand for? How is it perceived and leveraged in the marketplace and within the organization itself?
With new technology developing expeditiously, and the ever-growing proliferation of social media, consumers are demanding more transparency and accountability. This transparency is behind much of the shift in power dynamics relative to branding. Too many consumers, especially Millennials, the people behind the brand matter.
Consumers' expectations that brands align with their personal values present an excellent opportunity for companies to demonstrate competitive aptitude by building more authentic and profitable relationships with customers.

The Rise of Purpose-led Branding
Savvy marketers are proactively embracing this movement. In addition to advertising and other forms of creative activation, our brand consultants increasingly see this trend reflected in brand strategy, especially in positioning. Perhaps the most extreme manifestation of this shift occurs in for-profit companies whose primary reason for being (i.e., purpose) is reflected in their brand positioning. So-called purpose branding is not a fad; brand positioning will likely reflect purposes for many years to come.
Purpose-based branding means the company looks to its brand to declare not only the promise it makes to customers through its products and services but to communicate the broader purpose it serves to all its stakeholders. As such, it should be no surprise that one of the many benefits of a strong corporate brand—regardless of whether it's formally reflected in its positioning—is the ability to signal to customers and other external stakeholders what the company believes.
Warby Parker Enables Everyone Access to Eyecare
Online retailer Warby Parker's convenient model for buying glasses online and innovation across the retail experience, is only one aspect of the brand's success. From day one, over 4 million pairs of glasses have been distributed through their Buy a Pair, Give a Pair program, a social healthcare initiative at Warby Parker's core—and their bottom line.
LEGO Globally Inspires Children to Build A Better Future
Denmark-based toy company LEGO recently opened its first flagship store in China. The store features an interactive play area that encourages children to build their own cities of the future. Here, children learn about modern architecture and environmental impacts. The store is not the only hands-on educational experience implemented by Lego. The LEGO Foundation, in partnership with non-profit organizations Porticus and BRAC, recently funded more than 513 "play labs" in Uganda, Tanzania, and Bangladesh. The labs enable kids to participate in a child-based curriculum built by a team of global play authorities.
Food for Thought
The last few years have demonstrated that consumers clearly expect brands to be or become purpose-driven—quickly. What are your thoughts?
What will consumers demand from brands and retailers in 2020?
How can brands incorporate integrity and sustainability, and overall purpose-driven strategies, into their tech-enabled experiences?
How will the concept of purpose evolve beyond 2020?
Consumer sentiment confirms that consumers are looking to brands, specifically purpose-driven brands, to serve as regulating forces that impact and benefit their lives—in local communities and on a global scale. Many brand activations, immersions, and initiatives over the past twelve months have brought to life brand values centered around honesty, integrity, empowerment, and more.
Purposeful corporate brands stand for more than profits. They stand for causes that resonate with their target audiences, and because of that, they are powerful assets for the companies behind them.