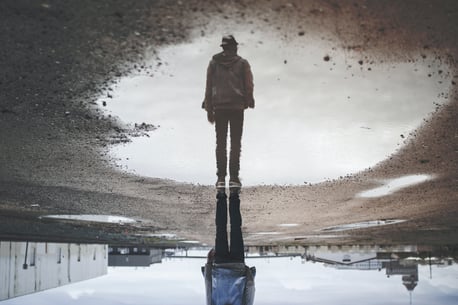 During a pandemic or any crisis, there is no such thing as being "top of mind" with consumers. People aren't thinking about buying your product or service; they have far more critical matters on their minds.
While brands seek to respond to COVID-19 and the economic fallout it has triggered by pivoting their value proposition, the first questions to answer are 1) what is your brand's current value proposition? And 2) how well is it being communicated?
Tell Your Ideal Customer Why They Should Buy from You and Not from the Competition
Many brands have a value proposition that is poorly defined. Their employees, suppliers, and partners do not understand what that value prop is, so they don't communicate it well. Thus, they don't ensure the customer gets the right experience through product and service delivery.
Entire industries are struggling for survival, while others are trying to reinvent themselves. A brand's purpose can serve as the guide. Reconsider your value proposition and find ways you can offer more to your customers for less. Great examples include:
Telecommunications companies removing data limits
Auto manufacturers offering financial assistance programs
Insurance companies delaying policy cancellations
Reevaluate and Sharpen Your Value Proposition so Your Brand Stands Out
Get (virtually) closer to your core customer segments to learn their changing needs. Your offering should be easy to understand and reflect the elements of value that are currently resonating with consumers, such as reducing risk, reducing anxiety, providing affiliation and a sense of belonging.
After being one of the most well-recognized brands in the world for 55 years, WW (formerly Weight Watchers) shifted to a wellness focus in 2018. Amid the coronavirus pandemic, WW closed studios and turned to virtual workshops held via videoconferencing.
If the "quarantine 15" comes to fruition, it could mean more subscribers for wellness companies like WW in the future. WW is currently experiencing a drop in new subscribers; however, Morgan Stanley predicts the company could enjoy a post-quarantine boost. As Americans spend more time near their pantries and refrigerators and none at gyms, some say this time sheltering in place could lead to gaining the "quarantine 15."
According to Bloomberg analyst Lauren Cassel, "WW's value proposition is actually stronger post-COVID-19 than it was before. We anticipate a heightened focus on health, wellness, and weight loss after weeks of gym closures, stress eating, and limited physical activity." She also remarked current subscribers are now spending more time with the WW app, which could be good for long-term retention.
We are navigating uncharted waters; COVID-19 is a crisis unlike any we have experienced in our lifetimes and one of uncertain duration. However, our brand strategy consultants are advising clients that the crisis also brings opportunities to strengthen current relationships and build new ones, and brands have an essential role to play in this regard. Ideally, your value proposition positions your brand well in the minds of your target market so that your organization can be trusted to do the right things.