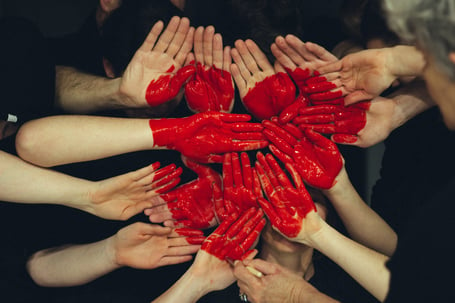 As 2019 winded down and we looked ahead to 2020, 75% of people around the world were optimistic that the new year would be better for them and their families.1 Three short months later, there was an escalating consensus that the coronavirus would pose a threat not only to people's health but also to their jobs and livelihoods.
When consumers face challenging times and are in a state of uncertainty, brands must brace themselves for a different landscape, one where the dynamics in play could fundamentally challenge the brand-building playbook.
The Unexpected Circumstances (and Consequences) Influencing Brand Purchases
Social interaction with friends and colleagues has been replaced by new practices of "cocooning" and families pulling together due to the sudden acceleration of social distancing and in-home quarantine. This will likely lead to new brand choices. Consumer behaviors will adapt and change, the consequences of which we are seeing right now; time will tell whether these new behaviors endure, but what is certain is that understanding and navigating the circumstances is vital for brands today.
The COVID-19 pandemic presents a critical moment for brands. It is an opportunity to align what they say—their reason and purpose, with what they do—their real and demonstratable actions. Above and beyond the social role of businesses and corporations, brands have a chance to reconnect and bring meaningful benefits to people (e.g., alleviate feelings of loneliness and isolation and provide safety and comfort during a time when the future is uncertain). Brand leaders will have to think differently in their efforts to build brand equity while remaining highly relevant to consumers' new realities.
Rational vs. Emotional Choices
It is commonly known that today, consumers are bombarded with marketing messages and promotions and a proliferation of choices. They manage this with mental shortcuts and making mindless, automatic decisions when choosing which brands to buy.
Even in normal times, the proliferation of choice affects customers. When faced with a staggering number of available options for virtually any given purchase decision, people prefer to walk away rather than make a difficult decision. In this sense, choice indeed can be debilitating.
A study conducted by researchers in California demonstrated this phenomenon using jars of jam. The team set up a booth to sell jam, offering samples to passing customers. Sometimes, the stand offered 24 selections; other times, only six. Sixty percent of passersby visited the stand with 24 choices, but only 3% of those visitors made a purchase. While only 40% of visitors stopped to see the smaller stand, 30% of those people bought something.
During the current uncertainty and beyond, our brand consultants believe that building emotional connections and identifying with the personal goals, values, and circumstances of consumers will play an even more significant role in impacting brand choice.
Building confidence in a world dominated by fear and anxiety will likely be a winning strategy as it enables brands to demonstrate empathy while adopting the right tone of voice. For example, Guinness released a campaign for St Patrick's Day, which encouraged people to celebrate safely at home and to 'raise each other up' as they raise a pint.
As people likely shift from mindless consumers into mindful citizens, brands will need to tailor messaging to be relevant to this reality. Adapting initiatives to consumers' priorities will help them stay in sync with consumers.
A brand's ability to resonate with customers and extend a helping hand in a time of need undoubtedly will go far in winning people's hearts. In a post-pandemic world where consumer behavior may shift yet again, people will remember what role brands did or did not play in their lives during times of adversity.