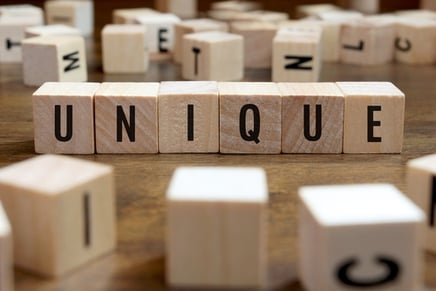 For as long as our brand strategy consulting firm partners have been helping to define and build brands (25+ years), we have placed sustainable differentiation at the heart of brand strategy. A brand needs a unique and differentiating claim; call it a USP (unique selling proposition) or "relevant differentiation" as in the Brand Asset Valuator™ study. Both concepts reference something genuinely unique that makes the brand different from alternatives as a sustainable competitive advantage.
In his inspiring 1996 HBR article, "What Is Strategy?" Michael Porter argued that "sustainable competitive advantage comes from securing a unique position in the market, supported by benefits and actions that are difficult to replicate" and even harder to sustain. Most innovations can easily be duplicated or undermined by a lower priced offer. Furthermore, in the race for differentiation, many so-called "differentiators" are irrelevant to consumers. Very few brands have been able to break through to create "meaningful" differentiation in their categories and genuine emotional significance.
Consumer packaged goods (CPG) brands like Procter and Gamble, General Foods, and Unilever introduced the discipline of modern brand management (as we know it today), in the 1950s when they noticed that the quality of products being offered by competitors was beginning to improve. Brand managers were responsible for giving a product an identity that distinguished it from near its nearly indistinguishable competitors.
Before internet marketing, social media, and the explosion of big data, the major TV networks—ABC, CBS, and NBC—brands could reach over 90% of their broadly defined target audiences in one fell swoop.
In the 1950s and 1960s, beloved American brands like Tide, Kraft, and Lipton excelled in marketing activities, setting the benchmarks for all brands today. This marked the beginning of almost 50 years of marketing where understanding the consumer better than your competitors and the getting the "brand mix" right determined success.
In the 1970s the work of marketing professionals developing and implementing brand strategy was much more straightforward than today. Generally, there was only one brand positioning statement that included:
One target audience, defined in demographic and perhaps psychographic (but not behavioral terms)
A single competitive frame of reference (i.e., the consideration set)
One or very few points of differentiation
One or very limited end benefits
The Challenges of Meaningful Differentiation
The key to being distinguishable from the competition and creating a meaningful connection with consumers is capturing and fixating on the single thing that makes your brand unique and weaving that into your storyline. From your messaging, culture, actions, and everything in between, you have to show prospects and customers why they should choose you over other brands—avoiding conformity requires more than just say that you're different. But for many brands, meaningful differentiation remains elusive.
While we can identify several reasons for this, high on the list is that with markets becoming saturated, differentiation carries enormous costs and the temptation to copy what works is alluring. When launching a new product or service, it can be argued that tweaking an existing idea is both easier and more profitable than designing something from scratch.
Paul B. Brown, co-author of the Harvard Business Review Press book "Just Start," said, "It's always easier when you're starting a company to try to improve an existing idea." But when "copycat" brands fade away, they leave us with great context of the imperative of brand differentiation. In our next post, we'll highlight insights to help you think through and discover the meaningful point(s) of difference your brand can exploit to help you break free from the pull of "me too" brand strategies.