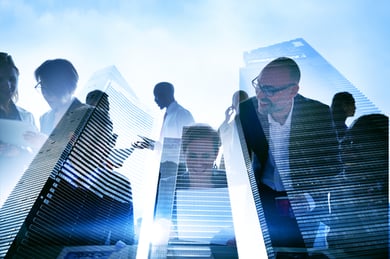 Consumers today are more informed, empowered, and engaged than ever thanks to new digital business models that have spun the customer-brand relationship on its head. Customers who purchase your brand's products and services no longer sit back and allow television advertisements to influence their decisions. Instead, they are actively researching your company and choosing to connect with the brands they resonate with.
The 2016 Label Insight Transparency ROI Study, which targeted the impact transparency has on consumers' trust in and loyalty to brands, found:
70% of today's consumers actively look for insights into a company before they choose to buy
Nearly all consumers (94%) are likely to be loyal to a brand that offers complete transparency
73% will gladly spend more on one that shows complete transparency
Transparency breeds trust: The truth should always come from you
Trust is something that you must earn; it can't be bought. Consumers want to understand exactly what they are buying, and rightly deserve the information they seek. A study conducted by Trinity Mirror and Ipsos Connect on trust found that almost half of consumers (42%) distrust brands. In other words,
"58% of adults don't trust a brand until they have seen 'real world proof' that it has kept its promises."
When consumers recognize that you are honest and open with them about your products and business practices, they are more likely to award you their loyalty. When it comes to trust with personal customer information, brands and consumers need to agree on what data is stored, how it is being secured, and what it will be used for (e.g., to drive better experiences).
The onus is on brands to communicate clearly and timely with consumers, instilling confidence in the brand's approach to data security and privacy. Communicating this honestly and transparently will breed trust and create an emotional response among your customers – one that indicates they feel personally connected to your brand.
Furthermore, you don't want to risk loyal customers finding out information about you – either positive or negative – from a third-party source. The goal behind maintaining loyalty is showing customers that you value not only their business but them as individuals and that you understand and appreciate the role they play in growing your business.
Transparency leads to brand loyalty and lifelong customers
When you're open and honest with customers, they feel they can trust that you to do the right thing. Our brand consultant partners deem one of the best ways of building trust is to deliver on your promises consistently. If you claim your customer service is the best of all your competitors, then your customer service better be amazing—and then some.
Brand transparency not only helps to attract new customers, but it also helps to retain existing ones by fortifying trust and increasing lifetime loyalty. Customers have to know they can trust you not only for their first transaction but for the next one and the one after that. When they trust you to deliver consistently, they'll feel more comfortable referring their friends to your brand.
A lack of transparency results in distrust and a deep sense of insecurity. —Dalai Lama
It's no surprise that iPhone loyalists felt betrayed in 2017 when Apple confirmed customer suspicions that it was intentionally slowing down the performance of its older models. Apple claimed it wanted to avoid sudden operational shutdowns by preserving battery power. However, consumers weren't buying it; the lack of transparency seemed disingenuous.
Had Apple been honest with customers from the start, the company wouldn't have faced such wariness and been compelled to issue an apology for having been ambiguous. Not surprisingly, iPhone sales dropped in the first quarter of 2018. Customers' reactions were proof that transparency—and the customer loyalty it incites—can never be taken for granted. Anything less risks turning even the most loyal customer from an advocate to an adversary.
Poor customer experiences and a lack of transparency from businesses contribute heavily to the loss of trust and loyalty and, ultimately, to a loss of long-term customers. If you want to win customer loyalty, then you need to be willing to demonstrate the time, effort, and honesty that develop genuine trust.