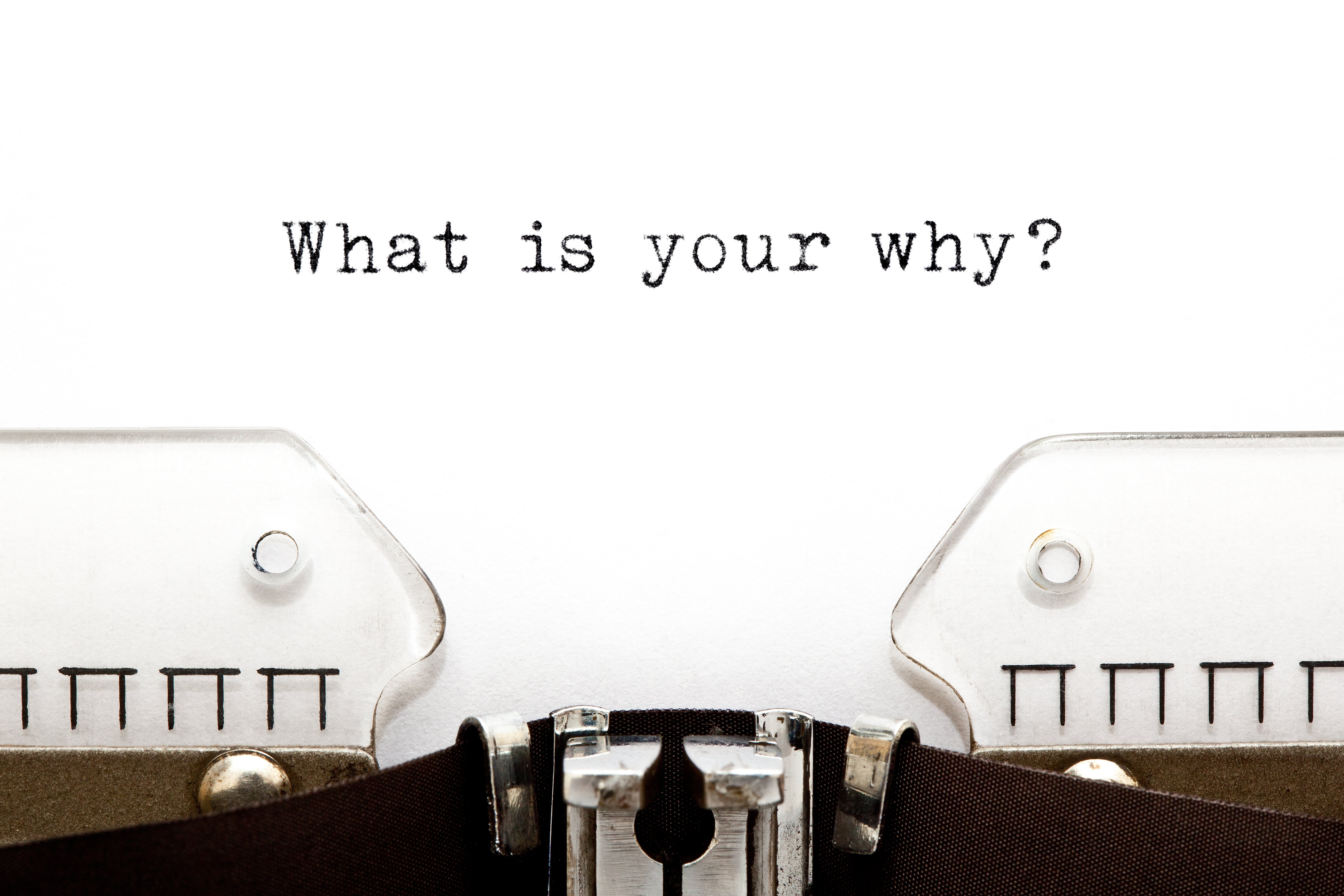 In a world where consumers can quickly determine if a brand is delivering its promise, brands must be transparent, create meaningful connections, and have a strong relevance with consumers. A brand must solve a problem or provide an unmet need. How well it does that determines the winners from the losers, creating loyalty, affinity, and connections with consumers.
Simon Sinek delivered a simple yet powerful message in his now-famous TED Talk: start with why. Sinek says that influential leaders work with a sense of purpose from the beginning, inspiring loyal followings.
The Genuine and Compelling Reason Your Brand Exists
"Why" is a purpose, cause, or belief. It's the very reason your organization exists—put simply, why it does what it does. When it's compelling and genuine, "why" can form the basis of a powerful promise and a highly differentiated brand.
Even before the global pandemic, consumers were becoming increasingly interested in purchasing from purpose-driven brands, especially brands practicing sustainability. These brands can even drive higher price points when leveraging their "why." Nielsen's 2015 report on global corporate sustainability found that about two-thirds of consumers in general (and almost three-quarters of Millennials specifically) are willing to pay more for a brand practicing sustainability.
Taking Care of Customers and Communities
Talk is cheap, but action can come with a substantial price tag. Brands that make noise about caring for customers and communities, the environment, or more specific causes during times of crisis, may have to dig deep to keep the promises they made when the world remains in the throes of an unprecedented pandemic. The sharpest brands, the most competitive brands, realize now is the time to activate their purpose. They need to communicate effectively and be authentic, and, in the long run, they will win.
Countless brands give products and donations to those affected by the coronavirus pandemic. High-end luxury brands from LVMH to Burberry to Gucci to Bulgari have stepped up to helping society and health officials by speedily re-manufacturing luxury goods into medical equipment and raising money to fight the spread of the virus. Many others have donated personal protective equipment or other critical supplies, infrastructure, expertise, logistics, transportation, manufacturing equipment, or space.
But what happens when brand purpose is put to the test—will customers forgive those brands that miss the mark?
In the wake of an 80% sudden and dramatic drop in flights at the start of the COVID-19 pandemic, Virgin Atlantic announced it was grounding approximately three-quarters of its fleet, retaining a focus on core routes. As a result, staff was required to take eight weeks of unpaid leave at some point over the next three months (however, their cost will be spread across six monthly pay periods). A rather peculiar departure from the airline's professed identity as the "fun, friendly, fabulous choice that made travel attainable for everyone."
To make matters worse, the company called on the government to orchestrate an emergency bailout for the airlines to "bolster confidence" and prevent credit card processors from withholding customer payments. Virgin Atlantic said it needs relief for the summer season to match supply to demand, reduce costs, and avoid unviable flying and corresponding CO2 emissions. The airline believes this support will enable them to "weather this storm" and emerge in a position to "assist the nation's economic recovery."
Frustrated consumers shared their dissatisfaction on social media, noting the potential bailout of a company associated with a high-profile billionaire owner while the NHS struggles to treat ill pensioners.
When purpose truly drives the brand, customers who share that purpose become fiercely loyal, to the point where their passion for the cause and their love for the brand become indistinguishable from each other. However, people will remember this reaction from Virgin Atlantic in the same way they remember those brands truly driven by purpose.
When defining your brand purpose, focus on making an emotional connection with your customers and inspiring brand loyalty. But it doesn't stop there. You will need to monitor and review your strategy to ensure its continued sustainability, relevance, and success.