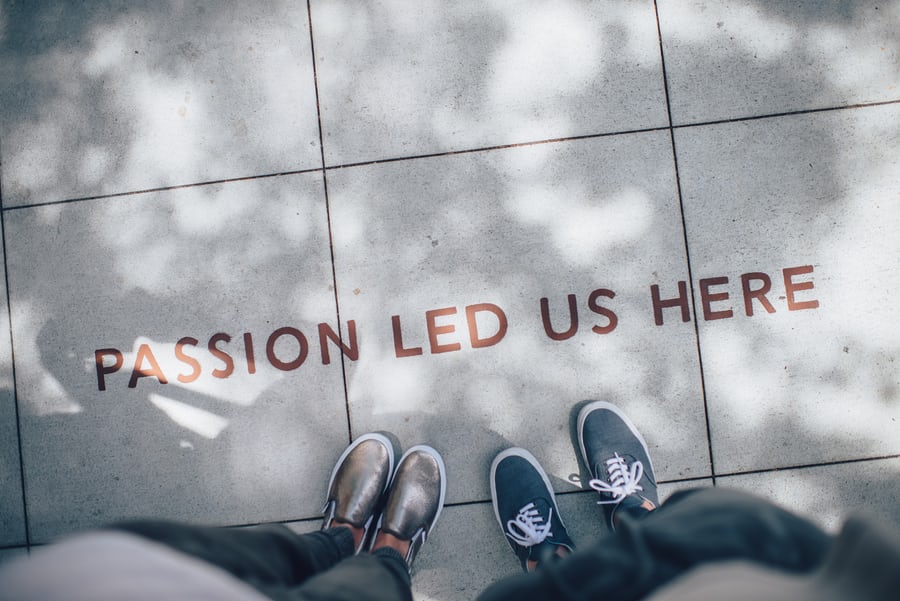 Brands are in the limelight more than ever before as they struggle for competitive advantage in this era of extreme visibility, rapidly developing technology, and ubiquitous media. Consumers aren't just making decisions based on product selection or price. They're now judging what a brand says, what it does, and what it stands for.
Purpose is Paramount
Accenture Strategy's most global survey of nearly 30,000 global consumers found that 62 percent prefer to purchase from a purpose-driven brand and want them to take a stand on current and generally relevant issues (e.g., sustainability, transparency, or fair employment practices).
Results of a 2018 Cone/Porter Novelli purpose study included:
77% of consumers feel a stronger emotional connection to purpose-driven brands
66% would switch from a product they typically buy to a new product from a purpose-driven brand
68% are more willing to share content with their social networks
Here are three fundamentals of a purpose-driven brand:
Their Purpose is Deep-Seated in Truth
A purpose-driven brand knows the reason it exists (beyond making money) and what it aims to achieve (e.g., add value by solving a problem or making a contribution to society). It is central to what makes the brand germane because it is in the organization's DNA. A purpose is more than a slogan or a campaign — it cannot be contrived.
Your brand purpose must be authentic. For example, suppose the basis of your purpose is ethics. In that case, you must demonstrate integrity and credibility in every aspect of the business - you're hiring employees to sourcing materials from vendors. In an era where news becomes viral in a matter of minutes, companies can't hide from scandals and need to minimize this risk by being genuine.
Purposeful Brands Lean on the "Why"
"Why" is the very reason your organization exists—put simply, why it does what it does. When it's compelling and genuine, "why" can form the basis of a powerful promise and a highly differentiated brand.
In 2018, Nielsen studied purchases of three of the most common fast-moving consumer goods, coffee, chocolate, and bath products. They found that products with sustainability assertions generally outperformed the growth rate of total products in their respective categories.
The weighted average of all three products showed sustainable products experienced 3 percent more growth than the total of their respective categories: Sustainable coffee 11 percent more, sustainable chocolate 2 percent more, and sustainable bath products 13 percent more.
Nielsen's 2019 report on global corporate sustainability found that about 41 percent of consumers say they are highly willing to pay more for products containing all-natural or organic ingredients.
One such example is the outdoor apparel brand Patagonia. This company began as a novice manufacturer of rock climbing gear and hunting jackets, then soared to become a $750 million outdoor brand with an intensely loyal fan base.
Patagonia aims to "inspire and implement solutions to the environmental crisis." Everything Patagonia does (protesting Utah's environmental policy, sourcing organic cotton, telling people not to buy shirts, and giving men extended paternity leave) supports this purpose.
Clearly, it's not the product that sets this company apart as the choice for many outdoor enthusiasts. To be sure, the product is good, but Patagonia doesn't lean on the tangible aspects of its products alone. The company gets customers to explore, buy, and stay loyal because of its profound purpose and high-integrity actions.
They Activate with Conviction
Authentic purpose-driven businesses "walk the walk." They don't make empty claims or promises; they are transparent and accountable for everything they do. With mountains of data at their fingertips, consumers today seemingly know everything about how a business brings its products to market.
A 2019 Deloitte survey revealed that more than 80 percent of consumers would be willing to pay more if a brand raised its prices to become more environmentally and socially responsible or pay higher wages to its employees. Furthermore, 15 percent said that they would be willing to pay over 25 percent more for a brand's items.
Our brand consultants have extensive experience helping organizations maximize their growth by unlocking their potential to become purposeful and remarkable in consumers' minds. Contact us to learn more.