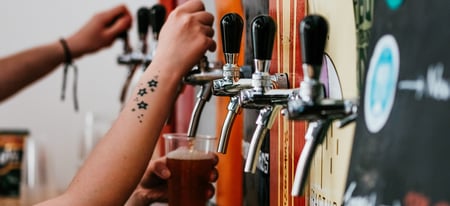 Some of the most meaningful, transformational brand extensions came to fruition as a result of companies tapping into intangible yet salient aspects of their brand positioning. Like many other components of branding and brand strategy, successful extensions first require a shift in mindset.
Marketers can turn to numerous sources of inspiration when it comes to brand extendibility. Surprisingly, few look inward to their brand positioning for inspiration. Most brand managers think of positioning as the guardrails that protect the brand from extending off the path. To be clear, this is a valid function of brand positioning and should never be compromised. However, brand positioning can and should also serve as inspiration for extendibility and new product development. The intangible—often more emotional—aspects of brand positioning pave the way for this inspiration.
Brand extensions often fail, usually because brand managers fear they will dilute their core brands by extending them too far. As a result, they resort to uninspiring, humdrum line extensions. Caution and conservatism when managing brands is always prudent. However, brand marketers should learn to feel more comfortable leveraging the intangible qualities that make their brands unique as inspiration for brand extendibility. Doing so will be far more impactful and lead to transformative growth.
Drink Beer and Save the Earth
You might turn to Patagonia if you were in the market for a duffel bag or a breathable, waterproof jacket. But did you know you can also opt Patagonia if you're thirsty for an ice-cold beer? Patagonia is one of America's most respected outdoor brands known for its furry vests and eco-friendly swimsuits. Founded as a climbing hardware manufacturing company around 1960, in 1970 the company expanded into clothing, the time the PATAGONIA mark was adopted.
In 2012, the outdoor apparel giant entered the food business. It launched an offshoot company, Patagonia Provisions, that sells a treasure trove of healthy, ethically sourced, and stable products, including wild salmon, bison jerky, ancient cereal grains, soups, chilis, snack bars, and by the way, food that's also healthy for the environment all while helping the earth.
Patagonia Provisions created Long Root Ale, a pale ale made from Kernza, a very long-rooted grain. Kernza is incredibly self-sufficient. It doesn't require tilling the soil (tilling kicks up a tremendous amount of carbon released into the atmosphere). It also has incredibly long roots, making it good at using rainfall. Finally, it helps the soil stay healthy, so we don't need to rely on pesticides and chemical fertilizers. Quite a robust beer! In addition to the impressive Kernza grain, Long Root Ale uses organic barley, organic yeast, organic Chinook, Mosaic, and Crystal hops. Thanks to Patagonia, you can now drink beer and save the earth!
The secret behind Patagonia's success is simple. While many brands try to cultivate a particular image depending on the ebbs and flows of the marketplace, Patagonia has had a consistent identity from day one. A privately held company, with a small group of visionaries at its center, the company continues serving its core customers, regardless of the whims of the moment.
Our brand consultants often cite Patagonia as a great example that brand positioning plays a vital role in extendibility. Positioning should always serve as the guardrails that protect valuable brand equity from harmful dilution or destruction. However, it can also serve as inspiration for new product and service ideas. This utility arises from a mindset that sees brands as more than the tangible, functional components that surround them. Marketers must consider the intangible, emotional qualities their brands represent and use those as inspiration for extendibility and growth efforts. The power of brand positioning enables marketers to break the cycle of safe, ho-hum line extensions and pave the way for meaningful, transformational brand growth.