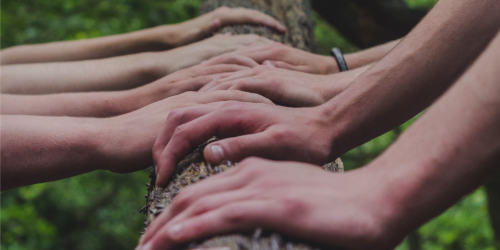 Once upon a time, in a land not so far away, visiting a chain bookstore meant having the chance to chat with an associate that could actually talk to you about the books on the shelves. Some stores even tested newly hired staff on their literary knowledge to make sure they could manage customer questions. Recent years, however, have seen working at a big box bookstore become more of an ordinary retail job than a reader's dream job.
Historically, publishers have dictated where their books would be stocked and put on display at bookstores—for a price. The result is the deepest pockets dictate which books get featured front and center. The problem with the model is that publishers typically pay for this privilege in all of the chain's stores across the country. But readers' tastes may vary according to where they live, and books that are bestsellers in one region of the country may not be as popular in another area.
Last holiday season, supported by a new ad campaign, Barnes & Noble's 627 stores began using its associates' expertise as a prime selling point. Then, earlier this year, the private equity firm that owns the UK bookseller Waterstones bought the company. Waterstones' successful CEO, James Daunt, became chief executive of the struggling bookseller.
Daunt is Empowering His People
Daunt plans to eliminate Barnes & Noble's cookie-cutter merchandising approach (a similar strategy as the one put into place at Waterstones). Instead, he is empowering local store managers to decide which books and merchandise to carry in their markets. In the new model, publishers are no longer dictating which books got featured. Ponder this novel idea: managers are given the liberty to configure stores the way they want. They can feature books they think their customers will enjoy—based on what they've learned about them through the years.
"I've literally been left to turn this shop into a place I think will be fantastic for our customers. The difference is almost incalculable. I love coming to work." —Kurde Atfield, manager of a Waterstones bookstore near London
Employee Engagement as it Relates to Brands and Branding
Employee engagement is the emotional connection employees feel toward their employment organization, which influences their behaviors and level of effort in work-related activities, according to BusinessDictionary. It focuses on how companies should recruit, train, communicate with and incentivize employees in a manner consistent with the brand strategy.
While employer branding (building the company's brand reputation, externally) has gained popularity in recent years, unfortunately, this is not the case with employee brand engagement. This disparity defies logic. As with anything else in branding, how can a company establish positive perceptions externally before it does so internally?
According to brand strategy agency, BrandingBusiness, "A successful brand launch is not possible if the brand is not first successfully launched internally. Gaining employee buy-in and ensuring every individual in the organization understands how they can live the brand is key to building a powerful brand. Companies need to pay as much attention to their internal audiences as they do to their external constituents."
The benefits of employee brand engagement are well documented, both directly and indirectly. One Gallup study found that companies with highly engaged employees have earnings per share that outperform those of companies in the same industry with less engaged employees by 147 percent.
Defying predictions that chain bookstores were doomed in an Amazon dominated world, James Daunt helped Waterstones return to profitability in 2015. This, of course, begs the question that will rivet American book lovers (and our FullSurge brand consultant partners): Can he do it again by empowering store managers with plenty of leeway to transform their shops into places that feel personally curated and decidedly non-corporate?