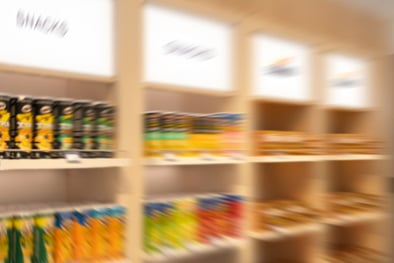 Today's information-rich, socially exhaustive environment has changed consumers' approach to decision-making. Consumers do not simply expect better customer experiences—they feel that they're entitled to them. Brands have almost universally accepted that digital is reshaping consumer behavior and shopping habits, yet many are still unable to reshape with them. Part of the problem may be that marketing leaders fail to understand just how profoundly digital technologies are influencing consumer expectations.

In response to the advancements in technology and accompanying behavioral shifts, marketers have played follow the leader. Marketers are under constant pressure to create the next big idea, so companies are continually taking the safe (and lazy) road, opting to blindly follow a multitude of so-called best practices and mimicking the strategies of others rather than moving forward with original ideas.


Following Blindly is Never a Good Idea

In digital marketing, there is a delicate balance between staying relevant and jumping on the bandwagon. One mistake many brands make assume that just because a platform or technology is all the rage, they should automatically add it to their marketing mix (i.e., "I can do that, too"). In reality, it's never a good idea to follow the latest trends without first gaining an understanding of how implementing a new approach or technology will benefit your brand. Yes, brand and marketing leaders do need to stay on top of the latest and greatest in digital marketing, but not mindlessly jump on a trend before understanding how it fits in with overall business and brand strategy (if at all).

The Road to Boring Brands

Online brand activations, such as websites, blogs, online ads, and social media campaigns, are driven more by channel best practices than brand positioning alignment. When one brand figures out a best practice in SEO or another marketing discipline, other marketers jump on the bandwagon without considering whether the new strategy works for their brands.

In a competitive marketplace, customers aren't happy sifting through an endless supply of homogenous marketing messages. When everyone creates the same content and distributes it to the same people in the same manner, brand monotony (boring brands) eventually results. If every company blogs on the same topics, emails on the same day of the week, and tweets at the same time of day, how can people tell the brands apart? In addition, as brands run out of interesting things to talk about and do, they resort to commoditized factors (e.g., price), sealing their fate to struggle in a homogenous environment.

Every month, a sexy new social media channel seems to pop up, promoting itself as the next big thing and that you had better keep up or risk being a dinosaur. Our brand consultants encourage brand and marketing leaders to more carefully scrutinize social media platforms to determine which audiences are most appropriate for their brands and the best way to represent themselves on these platforms. When brandgym surveyed 100 marketing directors in multiple industries, "keeping up with the latest trends" emerged as the primary driver of social media use. Even more concerning, under 25 percent of survey respondents claimed social media use drove tangible business results.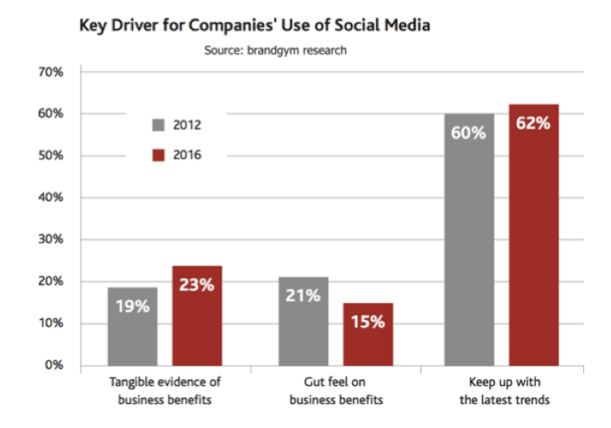 Companies are so eager to connect to consumers that they forget the fundamentals of brand strategy that won over their audiences in the first place. Brand marketers must stop playing copycat and start pursuing meaningful differentiation—leading consumers rather than following them and the competition.
It is our responsibility as marketers and brand-builders to ensure that the ongoing pursuit of smarter activation—and adherence to standards and best practices—remains consistent with the essence of our brands. Traditional brand strategy components such as positioning, architecture, experience, and extendibility need to evolve in order to account for a radically different activation environment.
The bottom line? To differentiate our brands without missing out on new opportunities, we must reevaluate some of the basics of brand strategy and the frameworks that accompany it. Our managing partner Mitch Duckler's new book, The Indispensable Brand, lays out the very processes and procedures we use to manage them.