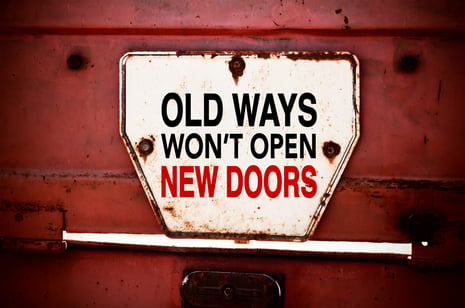 A Repositioning Opportunity for Brands
Long before COVID-19, consumers were becoming increasingly interested in purchasing from purpose-driven brands. Purpose is not a marketing buzzword—major consumer brands like Nike and Unilever's Dove have steered dialogue around purpose in recent years. But the pandemic could push the approach totally into the mainstream.
As a society, we were unprepared for this unique moment in history that turned our health care providers, scientists, and technology experts into national heroes.
Now, current events may become a reason for brands to reposition to include new purpose-driven efforts that take into consideration the realities of a world in crisis. With an emphasis on health and wellness, personalization, and messaging, brands must strive to encourage unity and build confidence among deeply uncertain consumers.
The Call for a Higher-Order Purpose
People are looking for brands to "do good" during the pandemic. They are turning their attention away from brands and influencers that are promoting consumption and themselves and looking to those promoting and inspiring socially responsible behavior, care, and compassion. Consumers will evaluate brands based on the social good they create in their communities and how responsible they are in their manufacturing and production processes. For example, fashion brands Prada and Eddie Bauer shifted production to make masks critically needed for medical workers, and Hertz began renting vehicles sitting idle to healthcare workers for free.
A Demand for More Personalization
Personalization is a proven rewarding brand and business strategy. Brands like Spotify, Sephora, Amazon, and Netflix have successfully leaned into it and are noticing more engaged and satisfied customers and higher sales conversion rates as a result.
Going forward, personalization will enable brands to endure as customers gravitate towards those brands that provide exceptional customer experience, white-glove service, and invest in building ongoing relationships. A mix of personal online and offline service will be a lifeline for brands for the time being. Consider Deciem and Kiehl's, two skin-care brands that repurposed their store associates as online personal beauty consultants.
Regarding customer touchpoints, a slow and cautious re-opening of physical stores will increase the need for drive-through and by-appointment-only shopping options. There is also a considerable segment of consumers eager to support small business owners, and stores and brands who were hit the hardest during the lockdown.
An Increased Desire for Familiarity
Studies have shown that we are attracted to what is familiar to us. After a period of prolonged worry and concern, people tend to gravitate towards the familiar and established. Their purchasing and consumption habits reflect this—tried and true products and brands of food, clothing, and cosmetics tend to prevail.
As people shift to survival mode, businesses must determine how the new normal will look. How can they induce spending when humbled consumers are more careful with how they spend their earnings?
Maximum Value for Money
As consumers begin to spend more prudently and cautiously, they are looking for items that will last a long time. This means that consumers will seek reassurance that products offer maximum value for money. However, even in a recessionary environment, consumers are still willing to trade-up on products they believe offer value-add. So, it is important not to automatically associate price sensitivity/value consciousness with consumers simply wanting the lowest prices possible. Instead, justification of price is far more important for consumers, so they can make an informed decision when purchasing.
To meet consumers in the present moment, small businesses to Fortune 500 brands must walk the fine line of being of service without being self-serving. This concept means repositioning with purpose by replacing selling with meaningful, other-oriented storytelling, and rather than advertising their generosity of spirit, demonstrating it.
As a leading strategic brand consulting firm, FullSurge helps our clients obtain deep customer and competitor insights as the basis for marketing and brand strategy formulation. Contact us to learn more.