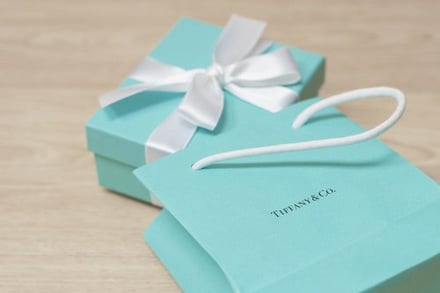 The growth of millennials as luxury brand consumers has reached a critical mass. Millennials already account for approximately 30% of luxury buyers. According to Bain & Co., that number will rise to approximately 45% by 2025.
The evolving taste of today's consumers can be hard to keep pace with. But when it comes to retail, some brands have used innovation and reinvention to keep customers intrigued. Instead of running from change, they have embraced it, risking failure and ridicule to remain remarkable and fresh; these brands are the ones that will determine what the future of luxury brands will likely resemble.
Once you experience real luxury, it's hard to scale down
In the U.S., more than half (55%) of all affluent millennials grew up wealthy, predisposed to have an appreciation for luxury products. These millennials are entering adulthood with an experience and taste for luxury that their parents likely did not have. Many millennials have experienced the finest that luxury brands have to offer, and they want to preserve this.
As a generation, millennials are portrayed as lacking focus and a work ethic that falls short of the "nose-to-the-grind-stone" mentality of Gen X and Boomer segments. They allegedly don't work hard because they don't aspire to move beyond living comfortably off the generosity of their parents until well beyond their college years.
However, this scenario is proven false among affluent millennials (total combined annual household income of $150,000 or more). Three-quarters of millennials say that luxury brands convey things about people that other brands don't, communicating their hard work and investment (not to mention the quality that luxury affords them).
Affluent American millennials agree their parents set the bar high—91% state their parents' expectations are lofty. But the strong work ethic instilled by their parents, along with a first-rate education and influential personal networks, is paying off. They are successful and use luxury to communicate their success and hard work.
There is significant growth potential for luxury brands in the years ahead, but not every brand can win.
Can breakfast, brunch, lunch, and dinner at Tiffany's continue?
Over time brands can become passé if they have not been revitalized. One common reason for undertaking a rebranding initiative is to modernize an outdated brand image. Although it may not be the main reason, a more modern image is often one of the motivations behind a rebranding initiative.
Tiffany & Co. manufactures and sells jewelry and other luxury goods, and is one of the most iconic, instantly recognizable jewelry brands in the U.S. Since 1868, Tiffany's has built a cultural image with its signature "little blue box" and, according to the Company's annual filing, brand recognition and customer perception are its "single most important asset."
But research is suggesting the brand recognition and prestige which Tiffany historically enjoyed is shifting away as management fundamentally seems to misunderstand younger generations and millennials in particular.
From 2016 to 2017, Tiffany & Company's brand standing took a significant hit, according to data compiled by the Reputation Institute, which measures the reputation of 7,000 brands across the globe based upon surveys with over 230,000 individuals in 15 countries. Among U.S. brands, Tiffany's rating dropped from #18 in 2016 to #98 in 2017. Furthermore, Tiffany no longer even ranks among the most reputable brands worldwide. (Rolex has taken the lead as the #1 most reputable brand worldwide and in the U.S. for three consecutive years).
"Not your mother's pearls": Rebranding for the young and hip
Last year, the 180-year-old luxury jeweler laid out a 6-point corporate branding strategy for growth, including shifting Tiffany's "historical perceived branding message," to become millennial-friendly. Because millennials love individuality, the 2017 campaign celebrated with the slogan: "There's Only One." The jeweler assembled a diverse, cool cast with recognizable faces from different backgrounds posing in their Tiffany & Co. finest: Elle Fanning, Zöe Kravitz, Janelle Monáe, Annie Clark (a.k.a. St. Vincent), Cameron Russell, and David Hallberg.
At least in the short term, the rebranding strategy appears to be paying off: In 2017, Tiffany reported a 4% increase in global sales, with a 3% surge in comparable sales in the fourth quarter, compared to 2016.
As brand strategy consultants, we agree Tiffany did what it needed to do, that is trying to stay relevant with younger audiences. However, not everyone is enthusiastic about the shift. According to Reputation Institute's USA RepTrak report for 2018, Tiffany's reputation decline isn't over yet and based on macroeconomic factors at play in the world economy today, Tiffany's reputation will likely continue to be under pressure. It will be interesting to follow whether Tiffany's success continues over the long haul.