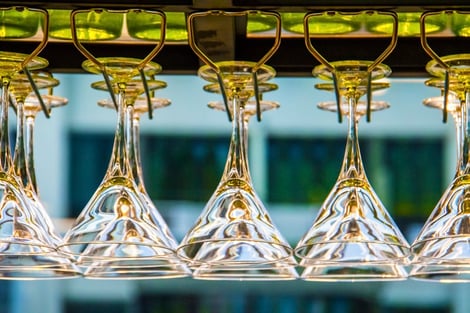 Back in the "Mad Men" era of brand management, it was far simpler for brands to be distinctive and to be indispensable in customers' eyes. For starters, there were fewer competitors, brands, and product or service offerings in most categories and industries. For that matter, there were even fewer categories and industries. To no one's surprise, in a world with fewer alternatives, it was significantly easier for any brand to be distinctive from all others.
First, to position their brands, marketers conducted market research and determined how they wanted to be perceived in the minds of consumers. Then they created their 30-second ad—and ran it over and over—on one of only three broadcast networks. Next, to get their products in the hands of consumers, manufacturers went through traditional brick-and-mortar retailers, who were basically at the mercy of manufacturers to sell what was provided to them. This was particularly the case before several factors (e.g., retail consolidation, increased data access, and private label growth, to name a few) began to change the dynamic between manufacturers and retailers.
The role of consumers was straightforward and limited, too. They bought and used the products manufacturers made. While it's true they "voted with their checkbooks," they had very little influence in the commercial equation. Clearly, it was a simpler time back in the golden age of brand management. In a nutshell, manufacturers produced, retailers sold, and consumers purchased. And in this admittedly oversimplified value chain, manufacturers held all the cards.
The Critical Juncture
Needless to say, much has changed between then and now in all corners of the world. New technologies emerged to upset the balance. Cheaper manufacturing and distribution options lowered the barriers to entry for many consumers and B2B industries. Personal computers and the internet gave customers access to more information. Smartphones took that information mobile, empowering customers to learn about products in real-time. Social media allowed everyday people to create instant, permanent reviews of products for all their friends—not to mention complete strangers—to see.
Suddenly, manufacturers were under fire. Advanced technologies disrupted old businesses and take-it-or-leave-it dynamics crumbled in an on-demand world. When big brands failed to deliver on consumer expectations, agile players entered the market to change the status quo. Brand managers no longer had the luxury of power and control; they had to work much harder to distinguish themselves from the crowd and be more relevant to customers.
Today, consumer power infuses every industry. On-demand services provide digital platforms that offer immediate access to whatever people want. Uberization has become the most talked about business term in the past few years and, with the emergence of Instacart, Postmates (anything available locally), JustPark (parking), task rabbit (handyman) and Airbnb (travel lodging), this shows no signs of slowing down.
Recognizing the changes and the ripple effects they create is not to say that those factors were negative. On the contrary, innovation and progress are almost always positive, as are most of these shifts. Each advancement may have made differentiation more challenging, but they have all provided immense benefits to businesses, consumers, the economy, and society overall. Increased competition, greater choice, more information, and new technology make customers' lives easier and make businesses more productive and profitable. Progress is, after all, essential to a thriving economy and society.
What all this means is that brand leaders can't ignore the looming unintended consequence all these changes have brought; doing so will only leave marketers spinning their wheels and wondering how to reconnect with consumers without actually tackling the problem. To accept indistinguishability as inevitable and insurmountable is foolish—because neither is the case. Brand managers may no longer enjoy the power advantage they once had in the company-customer relationship. Still, the democratization of branding can be just as much of a benefit as it can be an obstacle. It is time for marketers to resume their roles as leaders through more robust brand strategies based on differentiated brand positioning, not on copycat behaviors.
The consultants at our brand strategy firm advise marketers and brand-builders that it is our responsibility to ensure smarter activation—and adherence to corporate standards and best practices—remains consistent with the essence of our brands. Traditional branding components such as positioning, architecture, experience, and extendibility need to evolve to account for a radically different activation environment. Bottom line: to differentiate our brands without missing out on new opportunities, we must rethink some of the basics of brand strategy and the frameworks that accompany it. This also includes the very processes and procedures we use to manage them.