By Mitch Duckler
As featured speaker at AMCF Retreat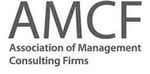 FullSurge managing partner Mitch Duckler was honored to deliver a presentation at the 2014 Small Firms Leadership Retreat in Ponte Vedra Beach, Florida. This event was hosted by the Association of Management Consulting Firms, and featured like-minded leaders who offered guidance about how to make smart business decisions for scaling your business.
Mitch presented the latest guiding principles for how small consulting firms can drive growth. His presentation covered the importance of a firm defining its unique brand positioning and how to bring it to life operationally. Mitch also addressed how brand positioning can be used to inform activities, such as thought leadership, expertise marketing, human capital, intellectual property, and knowledge management.
See the presentation deck in full.