By Mitch Duckler
As featured at V2V Meeting Professional Partners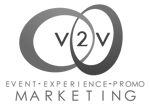 FullSurge managing partner Mitch Duckler delivered a keynote address at the B2B Marketing & Strategy Conference Colombia 2014 in Bogota, Colombia. The event was hosted by V2V Meeting Professional Partners in conjunction with the BMA and was Latin America's first business-to-business marketing and strategy conference targeted at marketers and executives.
Mitch presented the latest guiding principles for driving B2B business growth. His presentation leverages many of the best practices traditionally considered to be unique to B2C, but showcases them entirely within B2B settings. Key topic areas for the presentation include customer segmentation, value proposition development, customer experience, and go-to-market strategy.
See the presentation deck in full.